.

MISS MING
RIP December 1, 2015
.
Our dear Ms. Ming erred by venturing into a neighbor's yard where she fell victim to their dog, exactly 2-1/2 months from the day she first came to live with us. She was a truly wonderful kitty, and her loss has had us grieving more for her than for any of our other feline companions (and we've loved them all).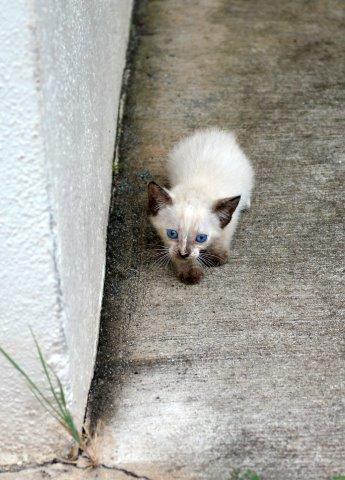 Ming's hanai mom, G K, invited her to come join her in her new Happy Valley digs!
The above picture was taken on 9/15/15, the day we first laid eyes on her.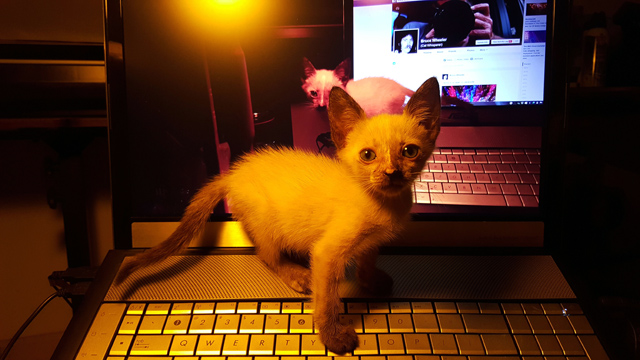 .
She was a cutie hapa kitty, for sure! (Hapa: Hawaiian for "half")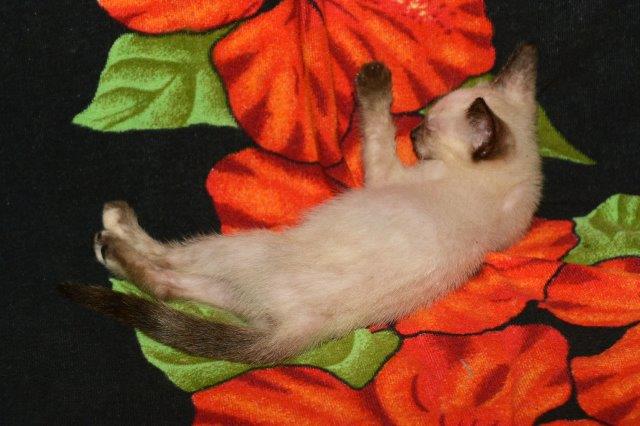 We truly loved this kolohe (naughty) little girl, and our hearts still ache for her.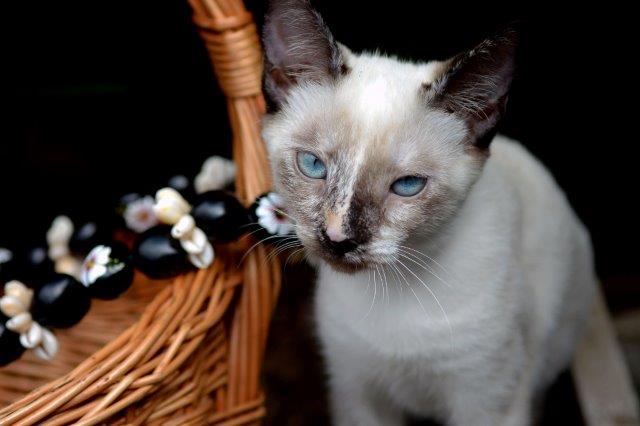 One of my very last pictures of her; Sunday, November 30, 2015, age "3-months."
.
Aloha O'e, dear, dear Ming . . . farewell to thee!