Seventh Wave PhotoGraphics__|__All Ways Maui'd Weddings, Ceremonies & Photography__|__The Maui-Angels.Com Index Page__|__Links
.
The Maui-Angels.Com Contacts Page
.
Please use the following yellow, dedicated email addresses for . . .
(please write or copy & paste the addresses in yellow into an email message form's "To:" line )
.
All Ways Maui'd Weddings, Ceremonies & Photography
weddings@maui-angels.com
.
Seventh Wave PhotoGraphics
bruce@maui-angels.com
.
Personal eMail for Kolleen or Bruce
angel@mauigateway.com
.
Wheeler Dealer - Drag Racing
wheelerdealer@maui-angels.com
.
The Seventh Wave Emporium of Hawai'i
collectibles@maui-angels.com
..
Are you using a
landline (wired) telephone? Please call
tollfree from the U.S. Mainland and Canada
For All Ways Maui'd Weddings or Seventh Wave PhotoGraphics calls only, please!
1.877.906.2843
.
From your cell phone, anywhere in Hawai'i, for personal
calls and calls from all other regions, please use ...
1.808.244.1167
.
Snail mail to . . .
Post Office Box 817
Pu'unene, Maui HI 96784-0817
.
A note about
"HAWAI'I TIME"
Hawai'i is on "Hawai'i Standard Time" (HST)
We are 3-hours earlier than Pacific Daylight
Time, 6-hours earlier than Eastern Daylight
Time and 10-hours earlier than Zulu/GMT.
.
"NORMAL" OFFICE HOURS (HST)
Monday-Friday: 9AM - 5PM
Saturday: 10AM - 4PM
Sunday: 12PM - 4PM
.
Fax to:
808.242.8019
.
A L O H A !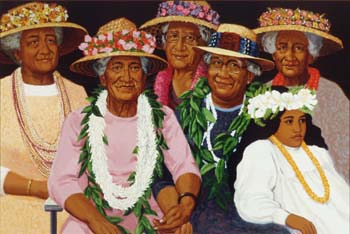 "The Wedding Party"
Herb Kawainui Kane
Seventh Wave PhotoGraphics__|__All Ways Maui'd Weddings, Ceremonies & Photography__|__The Maui-Angels.Com Index Page__|__Links