PA'AKO BEACH
MAKENA COAST, SOUTH MAUI
aka "MAKENA COVE" or "SECRET COVE"
.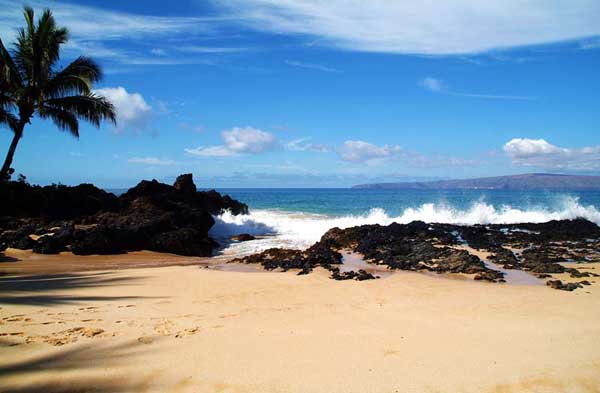 .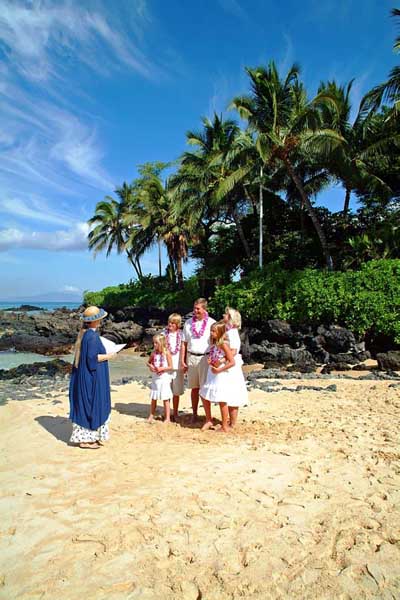 .


.
Makena Cove is without a doubt the most popular locale in all of Maui when it comes to beach weddings.
It's scenic beauty is unrivaled, and it is (perhaps) the most photogenic beach in the entire state. As
such, its popularity is so great that there're times when it nearly becomes a "circus," with as many
as four sunset ceremonies taking place at one time. As a result, we try to avoid doing evening
ceremonies at The Cove. However, the morning hours aren't nearly so much in demand, and
we'll gladly do ceremonies there then. (We should also mention that even the mornings
are starting to get "busy" but the odds are much more in our favor in this regard.)
.
All Ways Maui'd Weddings & Ceremonies
"...ALWAYS WITH ALOHA!"
Photography by
Bruce Wheeler/Seventh Wave PhotoGraphics
(C) 2006



.