Seventh Wave PhotoGraphics__|__All Ways Maui'd Weddings, Ceremonies & Photography__|__The Maui-Angels.Com Index Page__|__Contact Us__|__Links
.
ALL WAYS MAUI'D
Weddings, Ceremonies & Photography
OUR RECOMMENDED CEREMONY SITES
(Trust us, the beaches listed here are really among the best!)
.
Click HERE for Hawai'i Sunset Times

MAUI WEATHER FORECAST
(CLICK ON MAP FOR LOCALIZED REPORTS)
MauiWeatherToday

Questions? Please eMail us!
.
S O U T H M A U I
KIHEI > WAILEA > MAKENA
Our Preferred Beaches & Public Parks
.
Charley Young Beach
.
Palau`ea Beach
aka "White Rocks" Beach
.
Kalepolepo County Park
.
Kamaole Beach Park III
.
Alternative South Maui beaches include:
Keawakapu Beach ~ So. Po`olenalena Beach ~ "Blowhole Beach"
.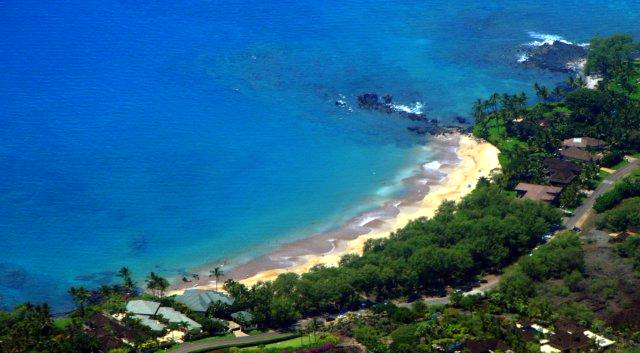 Beautiful Palau'ea Beach is a natural splendor along the sunny Makena, South Maui coast.
.
W E S T M A U I
Beaches and Beach Parks
.
At the Kapalua Resort
Kapalua Bay
.
D.T. Fleming Beach
.
Ironwoods Beach
.
South Point at...
Napili Bay
.
In Lahaina Town
Pu'unoa Beach (Baby Beach)
.
~ CENTRAL MAUI ~
.
Kepaniwai Heritage Gardens
A Maui County Public Park
.
~ NORTH SHORE ~
.
Ku'au Cove at Mama's Fish House
Unavailable unless you are dining at Mama's.
..
PREFERRED "PRIVATE PROPERTY" LOCATIONS
.
.Kula Botanical Gardens
Upcountry Maui
.
Maui Tropical Plantation
.
Lahuiokalani Hawaiian Church
.
.
Maui-Angels.Com Index
.
All Ways Maui'd Main Page
All Ways Maui'd FAQ Page
.
Web Page + Photos by Bruce Wheeler
Seventh Wave PhotoGraphics
(c) 2001- 2013 ~ All Rights Reserved

A L O H A !