---

REGARDING THE STATE OF HAWAII'S PERMIT REQUIREMENTS FOR CEREMONIES PERFORMED ON "STATE LANDS"
.

The State of Hawai'i Department of Land and Natural Resources (DLNR) requires a mandatory Right-of-Entry (ROE) permit (to be arranged for in advance by your minister/officiant, planner or coordinator) for all ceremonies performed on (most) sand beaches statewide. However, the DLNR strictly prohibits the performance of ceremonies anywhere on South Maui's "Big Beach" (aka State Park at Makena) or along the entire length of Ka'anapali Beach, from just south of the Hyatt Regency hotel (including Hanakao'o Beach, aka "Canoe Beach") to the Ka'anapali Shores condominiums at the the north end. (If someone tells you that they can do your wedding on either of those two beaches, they are misinformed, and are therefore subjecting participants to possible prosecution and/or a stiff fine.)

Also, if you are in touch with a minister from an established Maui church, or with someone who is of "native Hawaiian" heritage, and they say they're exempt from the permitting rules, please understand that absolutely no one is exempt from the DLNR's regulations.

.

All Ways Maui'd Weddings is pleased to provide the minimum ROE permit with our compliments (i.e., at no additional cost), good for the first ten (10) persons in attendance, including the Bride and Groom, the wedding party and all guests. The "minimum" permit covers the needs for many of our ceremonies 100%, allowing for (up to) 200 square feet of space on the sand for (up to) 2-hours duration. However, we will have to charge a nominal additional fee to cover permitting needs as required for larger beach weddings; i.e., those with eleven (11) or more persons in attendance, etc. (By law, the maximum number of persons allowed for beach ceremonies is thirty [30], including the officiant and all supporting staff - no exceptions.)

Finally, here is a LINK to the State of Hawaii's regulations that govern all "commercial activities" (including weddings) on "Unencumbered Land, State Public Beaches." (To quote: "Ignorance of the law is no excuse.")

.
Mahalo nui loa - thank you very much - for your further consideration of our services for your Maui ceremony. Remember, we're here for you " . . . always with Aloha!"
.
Rev. Kolleen Wheeler and Bruce Wheeler ~ All Ways Maui'd Weddings, Ceremonies & Photography
.
---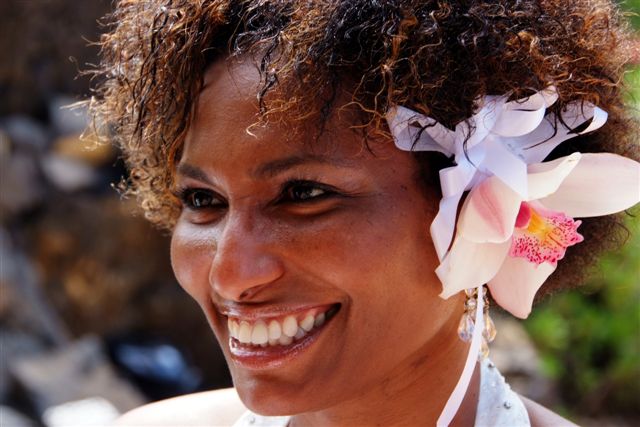 RETURN TO THE ALL WAYS MAUI'D CEREMONY SITES PAGE
RETURN TO THE ALL WAYS MAUI'D PACKAGES PAGE
RETURN TO THE MAUI-ANGELS INDEX PAGE
photo by bruce wheeler (c) 2008
.this page updated 05.07.19