.
A L O H A !
.
Welcome To Bruce Wheeler's
SEVENTH WAVE EMPORIUM OF HAWAI'I
.
ROCK 'N' ROLL COLLECTIBLES
20th CENTURY POP CULTURE MEMORABILIA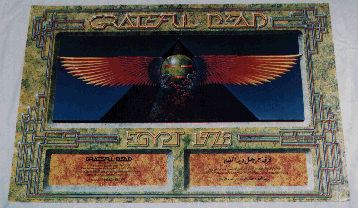 = MAUI BUSINESS OPPORTUNITY =
I'm seeking a qualified "silent" (or active) partner with adequate capital for investment in, and development of, a suitable
Island storefront location to serve as a retail venue to market my various collectibles and original photographic prints.
All serious inquiries considered. Thanks!
Please eMail Questions or Comments
NOTE: Due to an always heavy workload with my day job, I may
be unable to respond in a timely fashion to any inquiries you
send my way. Your patience is appreciated! Mahalo!

The Seventh Wave Emporium of Hawaii specializes in ephemera - paper collectibles - relating to rock 'n' roll music, films and pop culture from the 1960s, 70s and early 80s.
Items that are currently being offered for sale include a variety of original posters for concerts (notably Bill Graham and Family Dog productions in San Francisco), record album promotion and various cultural "happenings." I also carry a nice selection of handbills, fliers, post cards, publicity stills, original photography, autographed items, stickers, tickets/ticket stubs, backstage passes, press kits, tour books, magazines, paperback & hardcover books and "historical" newspapers.
I have a large quantity of promotional and tour pins, buttons & badges, "promo toys" ( aka "swag") and a variety of "vintage" rock 'n' roll T-shirts - mostly smalls and mediums.
I offer a wide selection of 12" and 10" vinyl LPs, too. Although mostly '70's and '80's rock, there are many musical styles to choose from including "outlaw country," reggae, vintage R&B, Jazz, bluegrass and oldies compilations, to name but a few. As with the rest of my "stuff", please inquire about your specific interests.
Featured artists include (in no particular order) The Beatles, Grateful Dead, Rolling Stones, Who, Kinks, Bruce Springsteen, Alan Parsons Project, Jefferson Airplane/Starship, Pink Floyd, Tom Petty, The Allman Brothers, Little Feat, Patti Smith, Talking Heads, Bob Dylan, Jimi Hendrix, The Doors, The Band, Janis Joplin and many, many more.
Browse through my index of artists, authors, places and events for a sampling of what's available.
The original Grateful Dead Egypt 1978 poster shown at the top of the page is for sale. It's been beautifully framed since the pic was taken. Asking price: $1,000.00 + S/H.
.
Mahalo & Aloha from Maui!
..
"The Seventh Wave . . . the One That Sets You Free!"
.



.
A-Z GENERAL INDEX
ENTERTAINMENT COLLECTIBLES

I usually have stuff (or once had some) relating to the following
groups, persons, places, films, events, happenings and/or things.

(Sorry for ALL CAPS ~ blame my wife!)

* A * A FLOCK OF SEAGULLS; A&M RECORDS; AC/DC; ACE OF CUPS; MARCIA MADHURI ACCIARDO; LOU ADLER; ED AGUEDELO; ALADDIN; THE ALLMAN BROS. BAND; GREG ALLMAN; ALLMEN JOY; AMERICAN FORCES RADIO & TELEVISION SERVICE; AMERICAN PHOTO; AMOEBA MUSIC; ANIMAL HOUSE; GENE ANTHONY; ANTI-WAR GAMES, WASHINGTON, D.C.; APPLE CORPS. LIMITED; ARISTA RECORDS; ART OF NOISE; BRIAN AUGER; AUSTRALIAN OPERA; AVALON BALLROOM; AZTEC CAMERA.

* B * THE BABYS; BAD COMPANY; ANITA BAKER; B.A.M./BAMMIES; DAVID BACON; THE BAND; BAG ONE ART SHOW; BAR KAYS; PETER BARSOTTI; LINDA BARTON; BATMAN; BEACH BOYS; JEFF BECK GROUP; THE BEATLES; JOHN BELUSHI; BRAD BENEDICT; GEORGE BENSON; BARBI BENTON; BERKELEY COMMUNITY THEATRE; CHUCK BERRY; DICKEY BETTS; BEVERLY HILLS 90210; BIG ASS COMICS; BIG AUDIO DYNAMITE; BIG BROTHER & THE HOLDING COMPANY; BILL GRAHAM PRESENTS (BGP); BIMBO'S 365 CLUB; MARK BLACKBURN; BLAZING SADDLES; BLONDIE & CHRYSALIS; BLOOD, SWEAT & TEARS; BLUE CHEER; BLUE OYSTER CULT; BO DEANS; BOBBY & THE MIDNITES; MOEX BOLE; BOOTSY'S RUBBER BAND; DAVID BOWIE; MARLON BRANDO; THE BRADFORD EXCHANGE; BRAM TCHAIKOWSKY; RICHARD BRAUTIGAN; D. BREAD; BRIDES OF FUNKENSTEIN; CHARLIE BROWN/PEANUTS; PETER BROWN; JACKSON BROWNE; LENNY BRUCE; BRUNER; BUFFALO SPRINGFIELD; BUKKA WHITE; THE BUS BOYS; PAUL BUTTERFIELD; PAUL BUTTERFIELD BLUES BAND; BYRD; DONALD BYRD; THE BYRDS.

* C * THE CABLE GUY; HERB CAEN; CALIFORNIA RAISINS; DENNIS CALLAHAN; CAMEL, GLEN CAMPBELL; CANNED HEAT; ROY CARR; THE CARS; ROSANNE CASH; BOB CATO; THE CENTER; CHAMBERS BROTHERS; CHARLATANS; CHEVY CHASE; CHICAGO; DICK CLARK; THE CLASH; VASSAR CLEMENTS; CLOSE ENCOUNTERS OF THE THIRD KIND; BOB COLACELLO; JUDY COLLINS; COLBY POSTER PRINTING COMPANY; ALICE COLTRANE; COLUMBIA RECORDS; COMIC RELIEF VII; COMMANDER CODY; CON FUNK SHUN; CONCERT FOR BANGLADESH; CONGRESS OF WONDERS; HARRY CONNICK, JR.; CYNTHIA CONRAD; LEE CONKLIN; HARRY CONNICK, JR.; COOKE STREET HONOLULU; ELVIS COSTELLO; MIKE COTTEN; COUNTRY JOE & THE FISH; COYOTE; CREEDENCE CLEARWATER REVIVAL; DAVID CROSBY; PETER CROSS; RODNEY CROWELL; R. CRUMB; PETER CUNNINGHAM.

* D * TERENCE TRENT D'ARBY; DAVID DALTON; ROGER DALTRY; RICK DANKO; FREDRIC DANNEN RAY DAVIES; BRIAN DAVIS; CLIVE DAVIS; DAY-ON-THE-GREEN; DAYLIGHT; STRANGE DE JIM; THE DEL FUEGOS; JOHN DENSMORE; DEVO; BO DIDDLY; DIGA RHYTHM BAND; THE DINGOES; WALT DISNEY; DONALD DUCK; DOOBIE BROTHERS; THE DOORS; THE (DIXIE) (DIXIE) DREGS; JULIE DRISCOLL; DUKE'S AT THE TROPICANA; DURAN DURAN; IAN DURY & THE BLOCKHEADS; BOB DYLAN.

* E * THE EAGLES; STEVE EARLE; EARL'S; EARTH DAY; EARTHQUAKE; SAM EGAN; ELECTRIC FLAG; ELECTRIC LIGHT ORCHESTRA (ELO); JOE ELY; MICHAEL ENGLISH; ESQUIRE.

* F * THE FABULOUS THUNDERBIRDS; THE FACES; THE FAMILY DOG; FANNY'S RESTAURANT; FANTASIA; FAR AND AWAY; MICK FARREN; FAST TIMES AT RIDGEMONT HIGH; LEONARD FEATHER; FILLMORE AUDITORIUM; CHRISTOPHER FINCH; ELLA FITZGERALD; FLATT & SCRUGGS; FLEETWOOD MAC; LFP (LARRY FLINT PRESENTS); CHET FLIPPO; FLYING FISH RECORDS; PETER FRAMPTON; FREAKS; FREEWAY PHILHARMONIC; ROBERT FRIED.

* G * G.Q.; DAVID GAHR; STEVEN GAINES; WILLIAM M. GAINES'; MARK GABOR; GRETA GARBO; J. GARCIA; JERRY GARGIA; "BIG DADDY" DON GARLITS; PHILLIP GARRIS; GAY FREEDOM SAN FRANCISCO; BOB GELDOF; LOWELL GEORGE; ALLEN GINSBERG; MILTON GLASER; DAVID GOINES; THADDEUS P. GOLAS; GOLDEN STATE COUNTRY BLUE GRASS FESTIVAL; THE GOOD OLD BOYS; BILL GRAHAM; EDDY GRANT; THE GRASS ROOTS; THE GRATEFUL DEAD; GREAT SOCIETY; ANDRE GREGORY; HERB GREENE; ROBERT GREENFIELD; RICK GRIFFIN; DAVID GRISMAN; GRUNT RECORDS; PAUL D. GRUSHKIN; GARY GUTIERREZ; JIMMY GUTERMAN; GUYMON.

* H * H. P. LOVECRAFT; SAMMY HAGAR; HAIGHT ASHBURY; HALL & OATS; HALLOWEEN, LAHAINA; JOHN HAMMAND & HIS SCREAMING NIGHTHAWKS; HAMMER; JOHN HANDY; HELENE HANFF; WARREN HANSON; HARD ROCK CAFE ; HAROLD HEDD COMICS; EMMYLOU HARRIS; GEORGE HARRISON; HAROLD HEDD; CHARLES LAURENS HEALD; HEART; TOM HEGG; CHET HELMS; JIMI HENDRIX; HIGH TIMES; ROBERT HILBURN; "HILLYBILLY JAZZ"; PETER HILLMORE; HIROSHIMA; HO`AIKANE; PEGGY HODGINS; DEZO HOFFMAN; THE HOG FARM; BILLIE HOLIDAY; BUDDY HOLLY; THE HOLLYWOOD STARS; RAND H. HOLMES; HOODOO GURUS; HOOKERS MASQUERADE BALL; HOT TUNA; HOWDY DOWDY; HOWLIN' WOLF; GRAHAM HUGHES; HUMBLE PIE; ROBERT HUNTER; HUSKER DU.

* I * INCREDIBLE STRING BAND; INXS; IRON BUTTERFLY; GREG IRONS; ISLAND RECORDS; IT'S A BEAUTIFUL DAY.

* J * MICHAEL JACKSON; MICK JAGGER; JOE JACKSON; THE JAM; JAN & DEAN; THE JAYWALKERS; JEFFERSON AIRPLANE; JEFFERSON STARSHIP; GARLAND JEFFREYS; JESUS CHRIST SUPERSTAR; JETHRO TULL; BILLY JOEL; GOLBERT V. JOHNSON; JANIS JOPLIN; RON JOSEPH; JOURNEY; JR. WALKER'S ALL STARS; JURASSIC PARK (SEQUEL).

* K * KALX; KFRC; KSAN; KSFS; KYA; PAUL KAGAN; JACAEBER KASTOR; KAZ; ALTON KELLEY; KELLEY MOUSE STUDIOS; KENNY G.; KEYSTONE KORNER; KING BISCUIT FLOWER HOUR; ALBERT KING; KINGFISH; THE KINKS; KISS; HOWARD KLEIN; AL KOOPER; JIM KWESKIN JUG BAND.

* L * CHRISTY LANE; DENNIS LARKINS; THE LAST WALTZ; THE LATE SHOW; LAURENTE; FRAN LEBOWITZ; LED ZEPPELIN; ANNIE LEIBOVITZ; GAYLE LEMKE; CYNTHIA LENNON; JOHN LENNON; JOHN LEONARD; LET'S ACTIVE; DAVID LETTERMAN; LEWIS & CLARK EXPEDITION; LIFE MAGAZINE; LIGHT YEAR; LIGHTNING HOPKINS; LITTLE FEAT; LIVE AID; LIVING COLOUR; LOADING ZONE; NILS LOFGREN; PATRICK LOFTHOUSE; NICK LOGAN; LOGGINS & MESSINA; LOS LOBOS; NILS LOFGREN; LOTHAR & HAND PEOPLE; LOVE; LOVE AND ROCKETS; MICKEY LOVEY.

* M * MCA JAZZ; MABUHAY GARDENS; JIMMY MAC & THE KOOL KATS; BONNIE MAC LEAN; MAD (MAGAZINE); MAD RIVER; MAGNUM P.I.; MAHAVISHNU ORCHESTRA; BARRY MANILOW; MARY'S DANISH; THE GREAT SAN FRANCISCO MARIJUANA INITIATIVE; BOB MARLEY; JOHN MARRIOTT; DAVE MARSH; JIM MARSHALL; NORMAN MASLOV; DAVE MASON; MAUI ARTS & CULTURAL CENTER; MAUI COMMUNITY ARTS & CULTURAL CENTER; PETER MAX; MAXELL; MAY DAY TRIBE; JOHN MAYALL; DES MC ANUFF; LINDA MC CARTNEY; PAUL MCCARTNEY; COUNTRY JOE MC DONALD; REBA MC ENTIRE; ROGER MC GUINN; DAVID B. MC MACKEN; MC NEILE; MCA RECORDS; JOHN COUGAR MELLENCAMP; MERRIWEATHER POST PAVILION; GEORGE MICHAEL; LEE MICHAELS; MICKEY GRAPHICS; JOHN MILES; STEVE MILLER BLUES BAND;JONI MITCHELL; MONTEREY POP FESTIVAL; JIM MORRISON; VICTOR MOSCOSO; THE MOTHERS OF INVENTION/FRANK ZAPPA; MICKEY MOUSE; JONI MITCHELL; MOBY GRAPE; STANLEY MOUSE; MARIA MULDAUR; BILL MURRAY; CHARLES SHAAR MURRAY.

* N * NHRA; NAGEL; NATIONAL LAMPOON; GRAHAM NASH; DAVID NELSON; NEW GENERATION; NEW RIDERS; NEW YORK DAILY NEWS; NEW YORK DOLLS WITH THE TUBES; NEW YORK MAGAZINE; HARRY NEWMAN; RANDY NEWMAN; NEWSWEEK; HARRY NILSSON; NIPPER DOG; THE NITTY GRITTY DIRT BAND; PHILIP NORMAN; NORML; THE NUNS; NO NUKES CONCERT; NO SISTERS; THE NUNS; LAURA NYRO.

* O * O LUCKY MAN; OAKLAND TRIBUNE; ODYSSEY RECORDS & TAPES; OLD AND IN THE WAY; THE OLD WALDORF; YOKO ONO; MARK OPSASNICK; OTHER HALF; OUTLAWS; THE OXFORD CIRCLE.

* P * PAC-MAN; PACIFIC FILM ARCHIVE; PACIFIC PRESENTATIONS; THE PALACE OF FINE ARTS; PALACE THEATRE, SAN FRANCISCO; PALLADINI; ROBERT PALMER; PARAMOUNT PICTURES; PARLIAMENT FUNKADELIC; NEON PARK; GRAHAM PARKER; RAY PARKER, JR.; PARLET; THE ALAN PARSONS PROJECT; PATTI PIERCE; PEANUTS/CHARLIE BROWN; PEROT; TOM PETTY & THE HEARTBREAKERS; ANTHONY PHILLIPS; PILLSBURY DOUGH BOY; ED PINK; PINK FLOYD; THE PINK PANTHER; DOYLE PHILLIPS; JIM PINKOSKI; PLANET HOLLYWOOD; PLATTERPUSS RECORDS; THE PLAYERS BALL; ROMAN POLANSKI; THE POLICE; IGGY POP; ELVIS PRESLEY; PRAIRIE PRINCE; PRISCILLA BEAULIEU PRESLEY; PROCOL HARUM; RONWEN VATHSALA PROUST; PUNK AND NEW WAVE; PURE COUNTRY; P. PYCHON;
MONTY PYTHON.

* Q * QUICKSILVER MESSENGER SERVICE.

* R * THE RAINBOW SHOW; THE RAMONES; MIKE RANDOLPH; KENNY RANKIN; RAYDIO; THE RECORD FACTORY; RED HOT CHILI PEPPERS; LOU REED; DON RENO; REO SPEEDWAGON; RHEEM THEATER; SY & BARBARA RIBAKOVE; BUDDY RICH & HIS ORCHESTRA; KEITH RICHARDS; RED ROBINSON; MICK ROCK; ROCK & ROLL CONFIDENTIAL; ROCK AND ROLL HALL OF FAME; THE ORIGINAL ROCKY HORROW SHOW; THE ROCKY HORROR PICTURE SHOW; KENNY ROGERS; ROY ROGERS; ROLLING STONE MAGAZINE; THE ROLLING STONES; ROLLING THUNDER REVUE; LINDA RONSTADT; DIANA ROSS; PETER ROWAN; THE ROWAN BROTHERS; ROXY MUSIC; ROYAL DOULTON; RUDOLPH, THE RED NOSED REINDEER; LEON RUSSELL.

* S * MARGO ST. JAMES; SAM & DAVE; SAN FRANCISCO INTERNATIONAL FILM FESTIVAL; SAN FRANCISCO CHRONICLE; SAN FRANCISCO MARIJUANA INITIATIVE; SAN FRANCISCO MASQUERADE BALL; SANTA CRUZ SPRING FAIR; SANTANA; SAVOY BROWN; TONY SCADUTO; BOZ SCAGGS; NICHOLAS SCHAFFNER; RON SCHAUMBURG; BOB SCHNEPF; SIEGEL-SCHWALL BAND; SCROOGED; SEATRAIN; NORMAN SEEFF; ERICH SEGAL; CLIFFORD CHARLES SEELEY; BOB SEGER & THE SILVER BULLET BAND; BOB SEIDEMANN; TOM SELLECK; THE SHARKS; WALLACE SHAWN; SAM SHEPARD; SHELLEYAN ORPHAN; MARK SHIPPER; PETE SHOTTON; DAVID SIBBERT; SILVER MOON STUDIOS; SIMON & GARFUNKEL; PAUL SIMON; CHESTER SIMPSON; DAVID SINGER; SIOUXIE & THE BANSHEES; SIR DOUGLAS QUINTET; SISTER SLEDGE; ARNOLD SKOLNICK; SLEEPLESS IN SEATTLE; PATTI SMITH; PETE SMITH; SNOOPY; SON HOUSE; SOLID MULDOON; ANDREW SOLT; SOMETHING HAS SURVIVED; SONS OF CHAMPLIN; SUSAN SONTAG; SOUTHER, HILLMAN, FURAY BAND; TERRY SOUTHERN; SPARKS; SPINNERS; SQUEEZE; BRUCE SPRINGSTEEN; STAPLE SINGERS; STARART; RINGO STARR; RALPH STEADMAN; STEELY DAN; JEAN STEIN; STEIRNAGLE; CAT STEVENS; RICK STEVENS; ROD STEWART; STIFF RECORDS; DENNIS STOCK; SLY STONE; STONEGROUND; GEORGE STRAIT; STEVE STRANGE; STUFF; STYX; SUFI CHOIR; ED SULLIVAN; SUNFLOWER SEED; SYLVESTER; SUNSCREEM; SURF MUSIC (UNITED ARTISTS).

* T * TAJ MAHAL; TALKING HEADS; STANLEY JAMES TAYLOR; TEA LAUTREC LITHO; THE TEMPTATIONS; TEN YEARS AFTER; THE TEXTONES; THEM; THE THREE STOODES; 13TH FLOOR ELEVATOR; TOMMY, THE MUSICAL; PETER TOSH; TOWER RECORDS; PETE TOWNSHEND; TRAFFIC; ED THRASHER; TODD TREXLER; TRIBAL STOMP; TRIDENT RESTAURANT; TRINITY; ROBIN TROWER; THE TUBES; MARY TURNER; THE TURTLES; RANDY TUTEN; TWISTER; MC COY TYNER.

* U * U.C. BERKELEY; U.S. DEPT. OF JUSTICE; THE USED RECORD SHOPPE.

* V * KEVIN VAN HOOK; VANILLA FUDGE; VISAGE; KLAUS VOOMAN; VORPAL GALLERY.

* W * JOHN WAIHEE; FRANK WAKEFIELD; JERRY JEFF WALKER; WALT DISNEY PRODUCTIONS; WAR; WAR IS NOT HEALTHY. . .(CARD); WARFIELD THEATRE; ANDY WARHOL; WASHINGTON POST; JOHN WASSERMAN; DOC WATSON & MERELE WATSON; WAVY GRAVY; BOB WEIR; THOMAS WEIR; WEISSER; JANN WENNER; BRUCE WHEELER; KOLLEEN FLAHERTY WHEELER; ROGER WHITAKER; MICHAEL WHITE; WILD HOURSE VALLEY RANCH; ANDY WILLIAMS; JAMES WILLWERTH; WES WILSON; GEORGE WINSTON; WINTERLAND;CHUBBY WISE; WIZARD OF OZ CHARACTERS; THE WHO; WHO DUN'IT STUDIOS; ANDY WILLIAMS; JOHN WILLIAMS; DAVID WILLS; WILSON PHILLIPS; BRIAN WILSON; BOB WOFFINDEN; RON WOOD; WOODSTOCK; GARY WRIGHT.

* Y * YARDBIRDS; YES; NEIL YOUNG; YOUNGBLOODS.

* Z * FRANK ZAPPA ; ZELLERBACH AUDITORIUM; ZORRO; ZZ TOP

We accept Approved Checks, Money Orders, Visa & MasterCard.
(Shipping of orders paid by check may be delayed for up to 10 business days.)
= All Sales Are Final =
.


I'm often asked "how much" is such-and-such an item worth. In
this regard I think you'll find this online article "worth" reading -
for far more than simply learning "What Are They Worth?"
.
= IN-HOUSE LINKS =
.
.Maui-Angels Index Page
.
All Ways Maui'd Weddings, Ceremonies & Photography
.
Seventh Wave PhotoGraphics
.
The "Wheeler Dealer" Fuel Dragsters


Post Office Box 817
Pu'unene, Maui, Hawai'i 96784-0817
Phone 808.244.1167
Contents (C) 1997-2015
.
Page design...
Seventh Wave PhotoGraphics