KU'AU COVE at MAMA'S FISH HOUSE
On Maui's North Shore, along Hana Highway (Rt 36) just east of Pa'ia Town.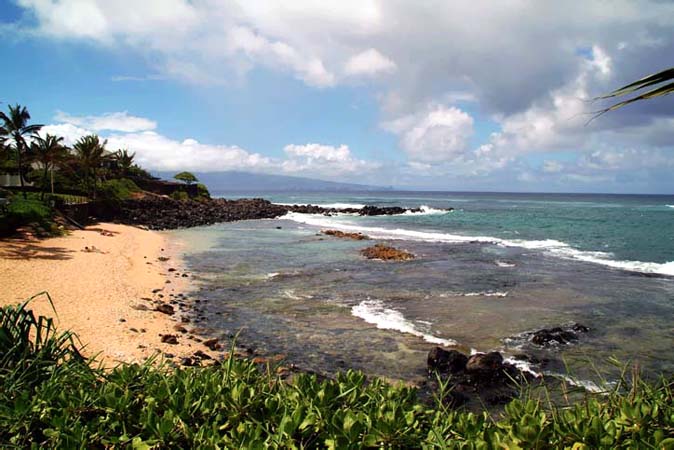 Ku'au Cove is a very nice setting for beach weddings. Unfortunately, parking is at a premium
due to the fact that there are very few stalls available for "beach goers," etc. The parking
lot is actually Mama's Fish House's, and they're "OK" with wedding parties using it if they
are dining with them, but otherwise, forget it.
ALL WAYS MAUI'D WEDDINGS, CEREMONIES & PHOTOGRAPHY
"...ALWAYS WITH ALOHA!"
Photo by
BRUCE WHEELER/SEVENTH WAVE PHOTOGRAPHICS
(C) 2016