NEW YORK CITY
September 10 ~ 13, 2004
.


Manhattan's Union Square . . .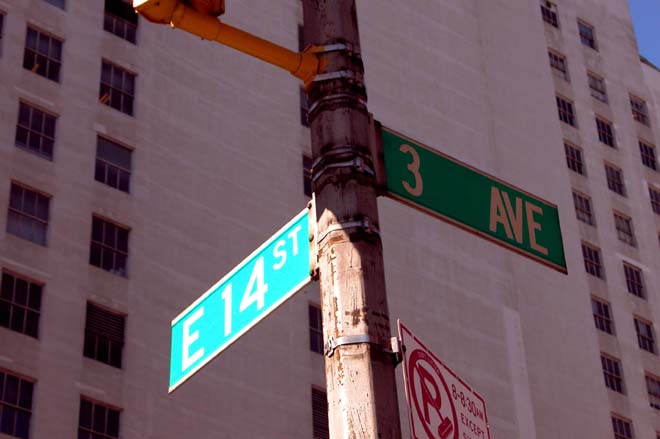 . . . our neighborhood for three days.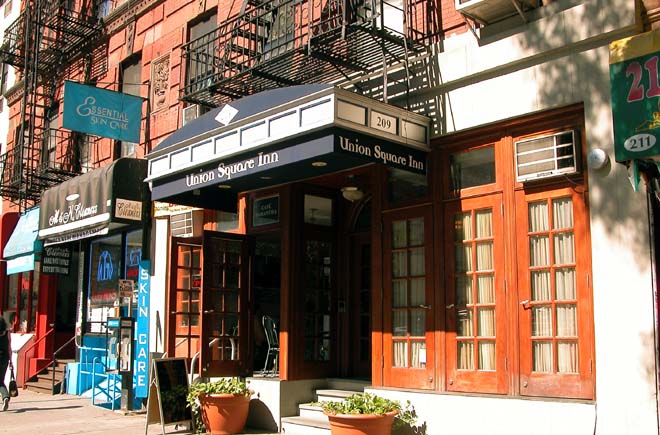 Our hotel. . .world's smallest room but a great marble clad bathroom!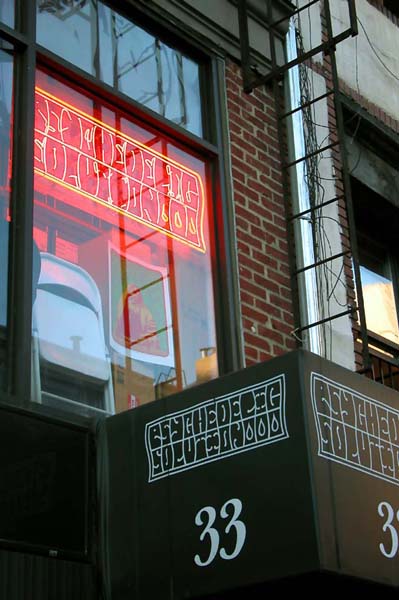 Psychedelic Solution, on W 8th near 5th Ave.
The vintage rock 'n' roll poster super store!!!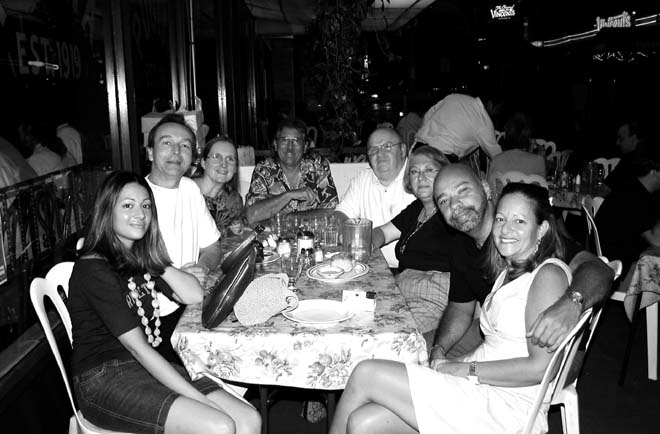 At Puglia Restaurant in Little Italy. A gathering of old & new friends. From the
left, Valeri, Dave, Kolleen, Bruce, Brian, Lois & Valeri's mom and her boyfriend.
(Kolleen performed the wedding for Valeri and her Adam in Maui last year.)
(Photo by our server - I exclaimed, "please be careful with the camera!")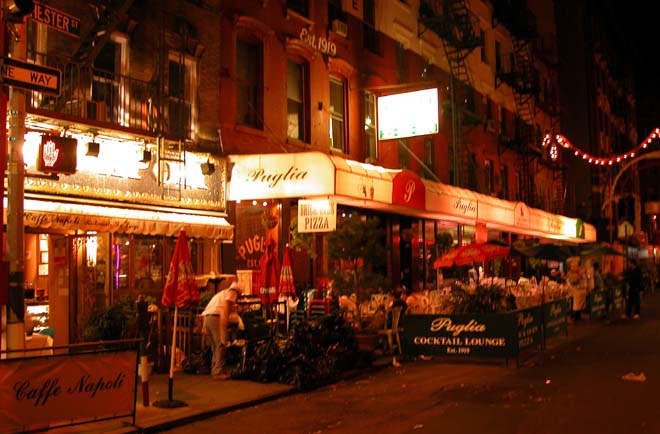 Years ago Puglia was really great. Sadly, not so these days....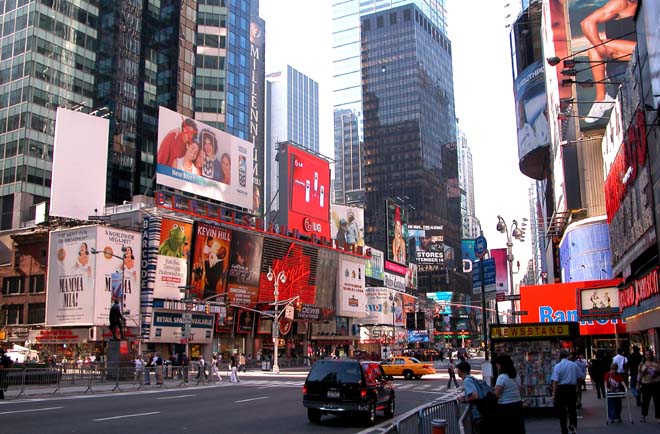 Broadway, aka "The Great White Way!"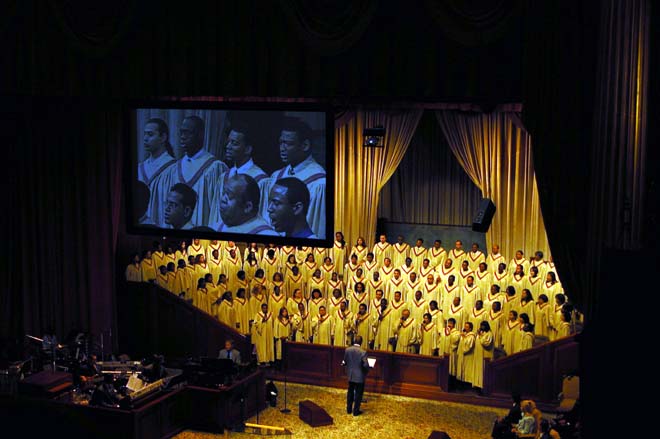 We attended Sunday services at the impressive Times Square Church.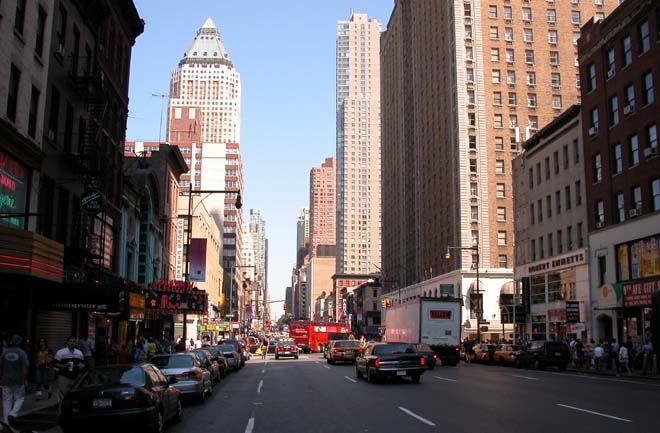 Just another day in midtown Manhattan...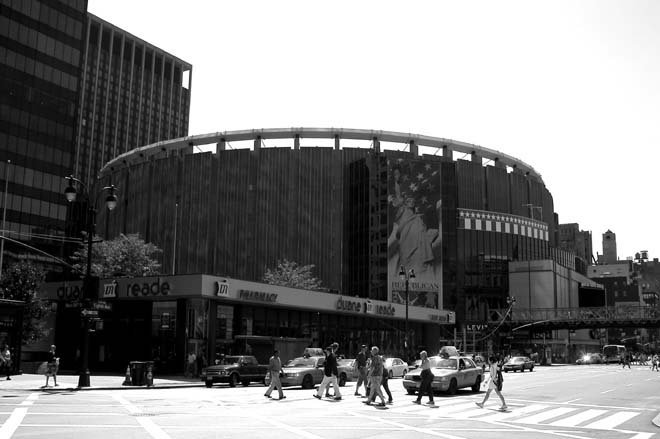 Madison Square Garden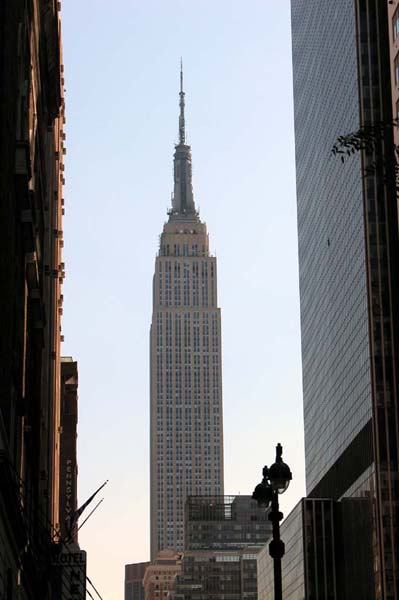 Empire State Building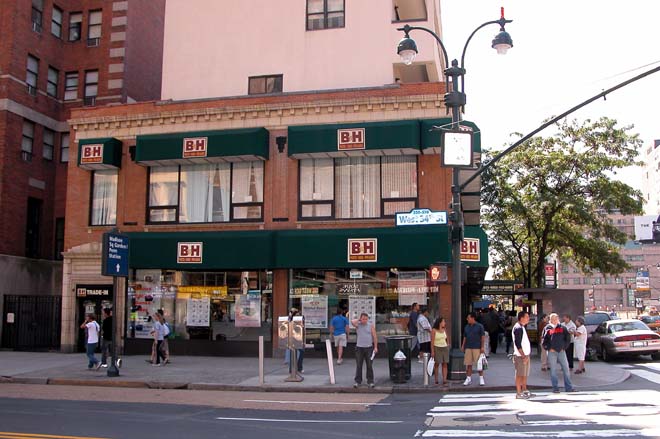 B&H Photo, my camera store of choice. It was my very first time there, and what
a store it is! The most "together" retail outlet of any kind I've ever experienced!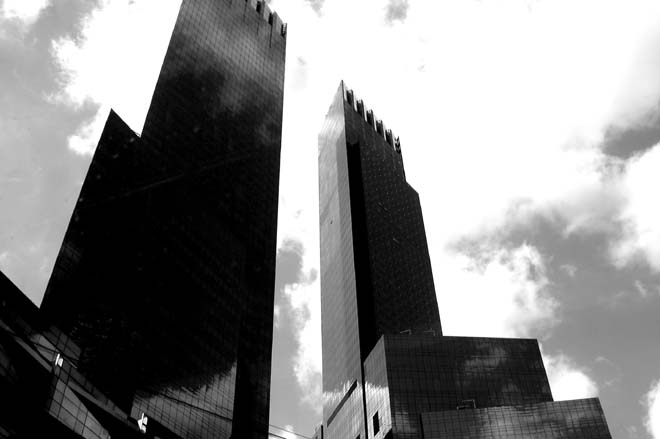 The awesome new Time Warner Center, shot through a bus window...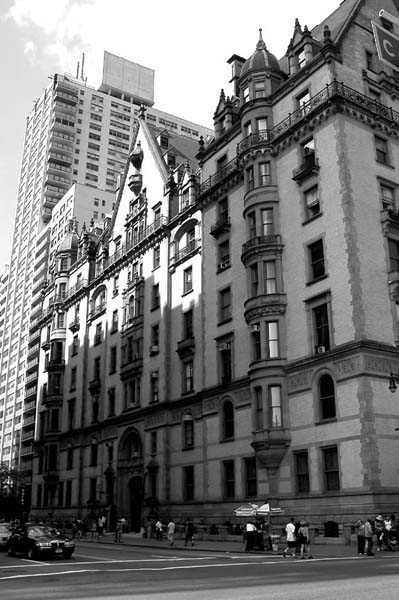 The Dakota apartments, home to the late John
Lennon. John's wife, Yoko Ono, still lives here.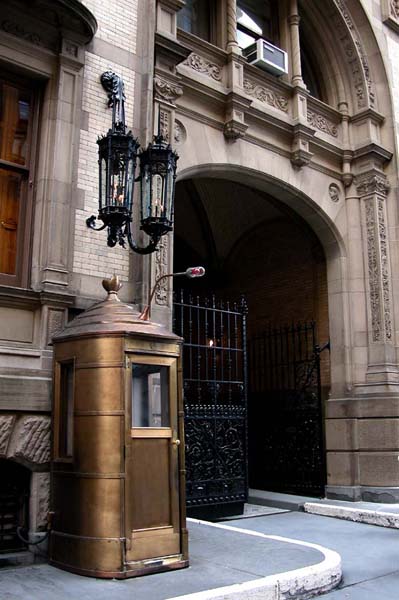 The main entrance to the Dakota.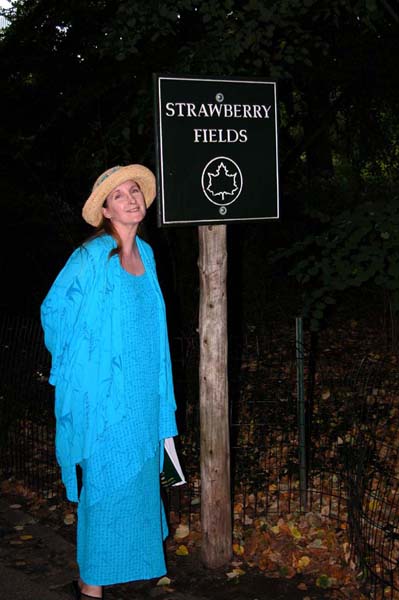 Strawberry Fields, forever. . .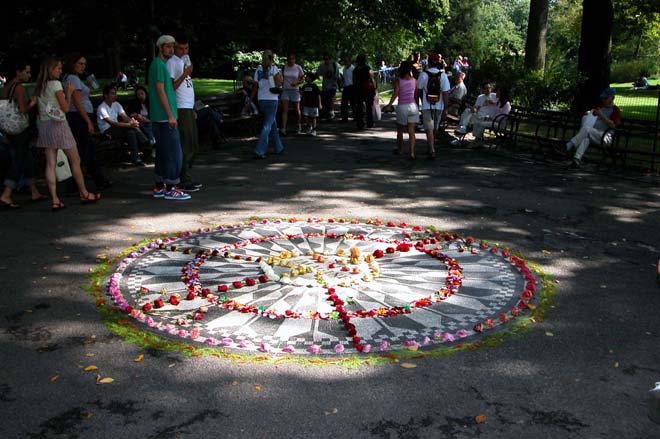 The John Lennon memorial in Central Park. John & Yoko spent a lot of time in
the park, just across Central Park West from their residence at the Dakota.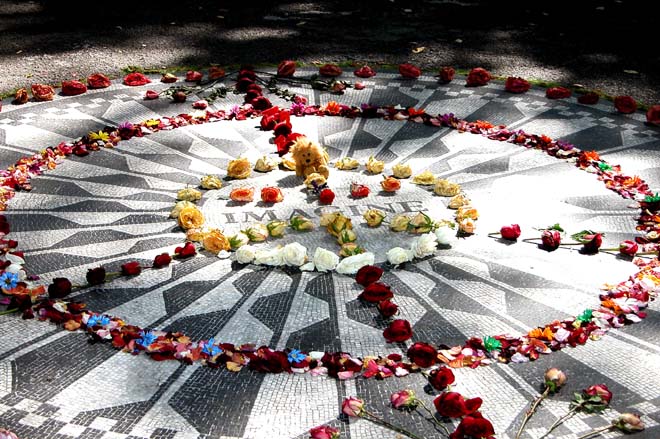 "Imagine all the people living life in peace..."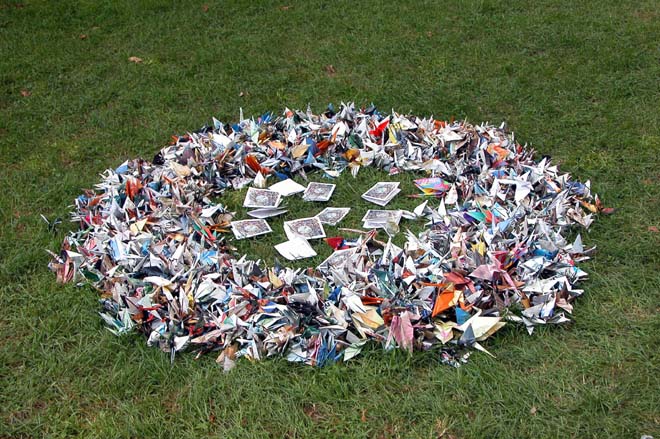 Imagine a "wreath" of paper cranes...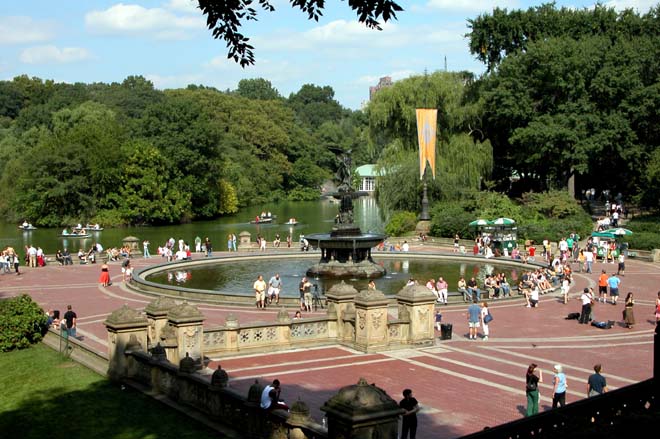 A summer Sunday in the park...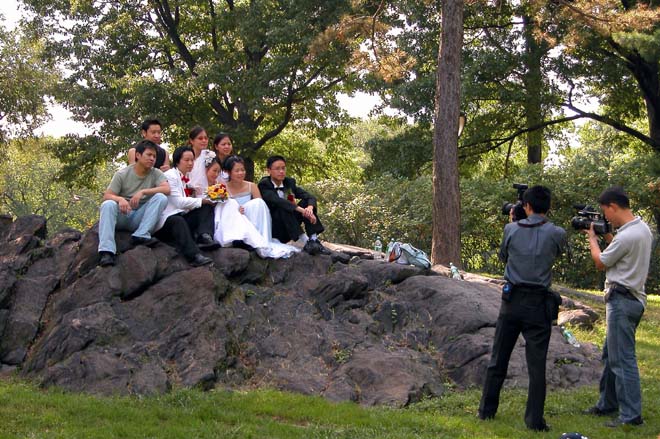 Encountering a fellow wedding photographer at work . . .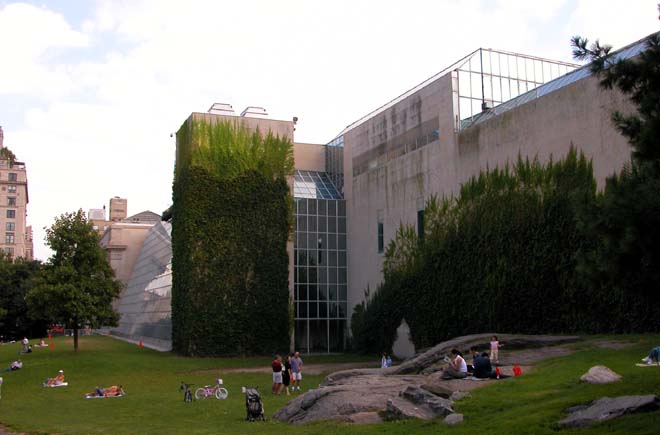 The back side of the Metropolitan Museum of Art.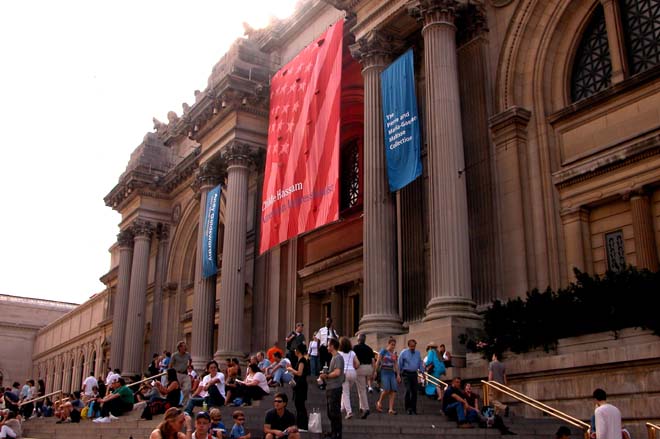 And, the front side...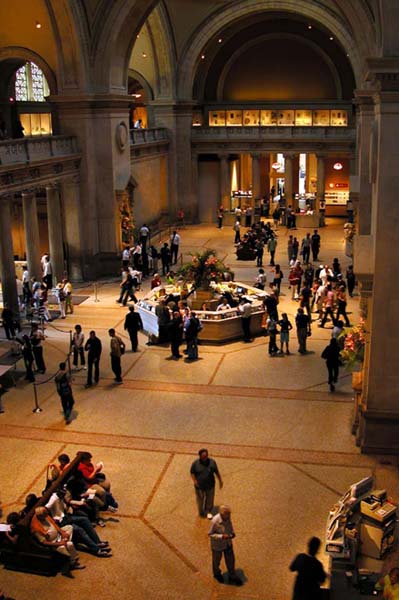 The Museum's lobby...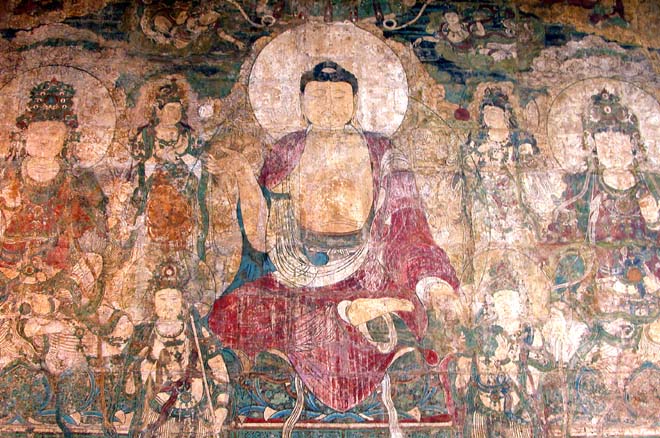 An ancient Chinese rendition of The Buddha
covers much of a large Museum wall.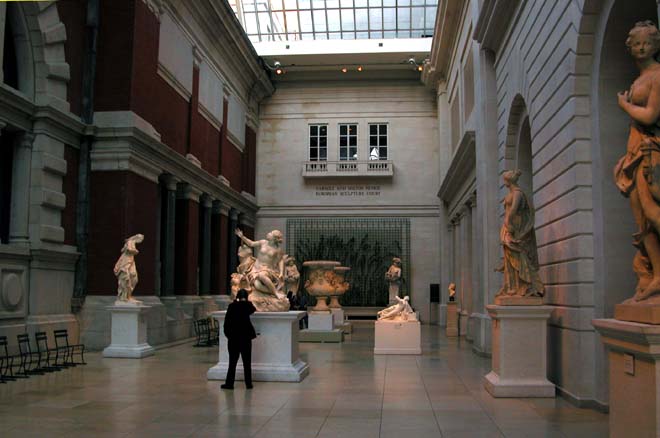 A moment of quiet reflection . . .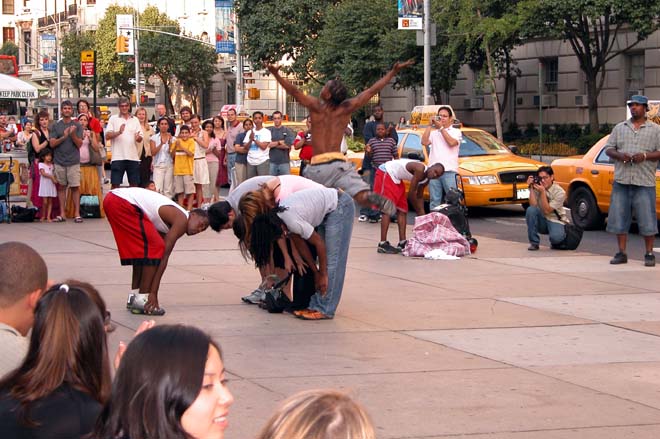 A trio of young guys hammed it up with well-executed acrobatics and offbeat
humor on the sidewalk in front of the Museum. The fellow with raised arms
(center) was practicing for somersault leaps over volunteers from the crowd.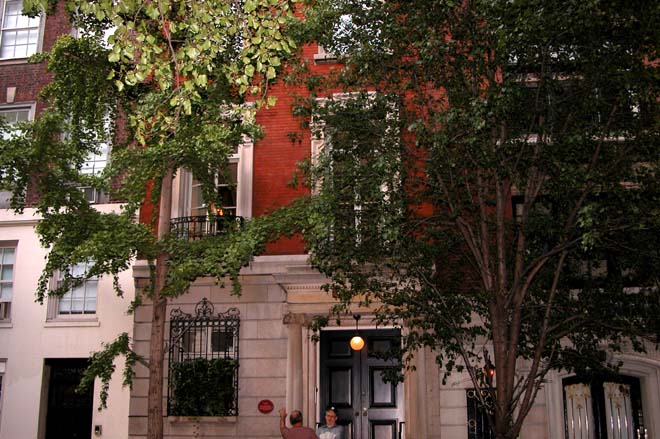 Last residence of the late Andy Warhol - see the next photo...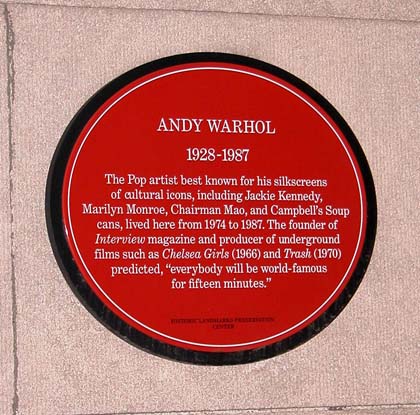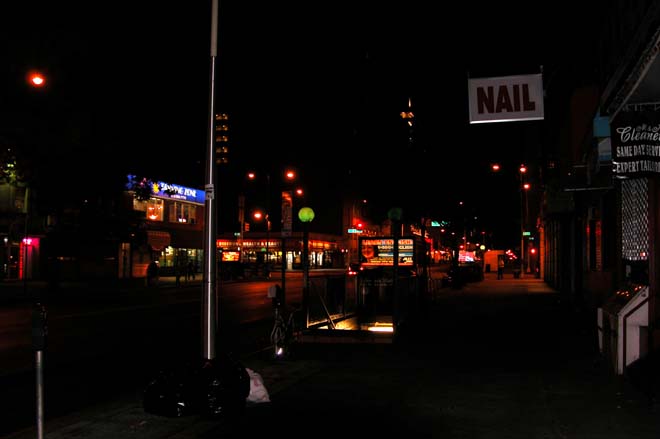 5 AM, Monday, September 13 - in front of the Union Square
Inn while waiting for a shuttle to Kennedy Airport. (Yawn!)

Back to Bruce & Kolleen's Vacation Pictures Portal
Photos by
Bruce Wheeler
(C) 2004
All shots taken with a Nikon Coolpix 5700