.
Family & People Photography Information__|_The Maui-Angels.Com Table of Contents Page__|__Weddings & Renewal of Vows Information
.
A L O H A K Â K O U
. . . . ALOHA GREETINGS TO EVERYONE FROM BEAUTIFUL MAUI, HAWAII . . . .
.
WE ARE
MAUI-ANGELS.COM
> > accept no substitutes! < <
.
ROMANTIC MAUI BEACH WEDDINGS - VOWS RENEWED - BAPTISMS & BLESSINGS
.
Offering Personalized Interfaith/Religious, Spiritual or Simply Romantic Ceremonies at Fair Prices
..
AFFORDABLE PROFESSIONAL PHOTOGRAPHY FOR WEDDINGS AND FAMILY VACATION PORTRAITS
..
NO - NONSENSE DINING AND ACTIVITIES SUGGESTIONS FOR ISLAND VISITORS & RESIDENTS ALIKE
..


Rev. Kolleen & Bruce Wheeler
"We're glad you found us!"
.
. . . to see what's what, please scroll down the page and click on the thumbnail pics or page titles . . .
.


Rev. Kolleen O'Flaherty Wheeler's
ALL WAYS MAUI'D
WEDDINGS, CEREMONIES & PHOTOGRAPHY
..
PLANNING FOR YOUR OWN MAUI WEDDING OR RENEWAL OF VOWS CEREMONY?
PLEASE VISIT OUR "GETTING STARTED" PAGE FIRST
..
..

" Once Maui'd, Always Maui'd "
..

.

..
Bruce Wheeler's
Seventh Wave PhotoGraphics
Specializing in Maui Wedding, Honeymoon & Family Vacation Photography
"Memories forever..."

..

.
The "Wheeler Dealer" Fuel Dragsters Story
Bruce's Drag Racing Pages


.

.
The Seventh Wave Emporium of Hawai'i
Rock 'n' Roll & 20th Century Pop Collectibles


.

.
. . . C L I C K O N T H E F O L L O W I N G F O R . . .
.
RECOMMENDED VISITOR ACTIVITIES
-
OUR MAUI DINING SUGGESTIONS
-
THAT'S (MAUI) ENTERTAINMENT
And Plenty Other Useful "Maui Stuffs" Worth Knowing
-
A MAUI EVENTS CALENDAR
-
INTRODUCING . . .
REV. KOLLEEN AND BRUCE WHEELER
-
OUR MISC. ONLINE PHOTO ALBUMS
Vacation Pictures and a Whole Lot More!
-
THE "FABULOUS FURRY TWO" PAGE
Find out who wields the power in the Wheeler household...
.
.

-

= E Ho'omaika'i Ke Akua Ia Amelika =
God Bless America
.

= Ua Mau Ke Ea O Ka 'Aina I Ka Pono =
The Life of the Land is Perpetuated in Righteousness
Hawai'i State Motto
.

= Welcome! Bienvenue! =
.

= Surely we're related! =
..

.
"We hold these truths to be self-evident . . ."
.
" Remember, be here now..."
Ram Dass
.
~ Three from Mahatma Gandhi ~
" The future depends on what we do in the present. "
" Whatever you do will be insignificant, but it is very important that you do it. "
" Happiness is when what you think, what you say and what you do are in harmony. "
..
" Don't worry, be happy! "
Meher Baba
.
" I have a dream..."
Dr. Martin Luther King, Jr.
.
" Imagine..."
John Lennon
.
" This is my commandment: That ye love one another as I have loved you. " John 15:12
.
" May they be encouraged in heart and united in love. " Colossians 2:2
.
Mahalo ke Akua!
.
Namaste, Om Shanti!
..

= Peace in Our Time! =
..

= RESPECT =
..

= Love All ~ Serve All =
..

.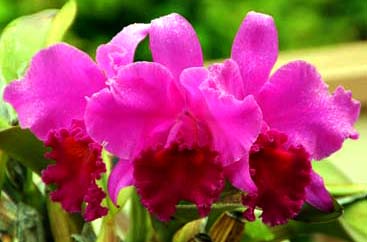 .
A L O H A
.
Maui-Angels Contact Information
808.244.1167

Old Fashioned Web Pages Created by
Seventh Wave PhotoGraphics
.
Most Site Photos (and orchids) by
B R U C E W H E E L E R
(or as noted)
.
Contents Copyright 2001~ 2015
All Rights Reserved
.



..



A few cat things to think about . . .
Cats' Motto; "No matter what you've done wrong, always try to make it look like the dog did it." Unknown
"Thousands of years ago cats were worshipped as gods. Cats have never forgotten this." Anonymous
"One of the...differences between a cat and a lie is that a cat has only nine lives." Mark Twain
"There are two means of refuge from the miseries of life: music and cats." Albert Schweitzer
"Lettin' (a) cat outta the bag is a whole lot easier'n puttin' it back in." Will Rogers
"A cat's eyes are windows enabling us to see into another world." Irish Legend
"When the mouse laughs at the cat there's a hole nearby." Nigerian Proverb
"Time spent with cats is never wasted." Sigmund Freud
"One cat just leads to another." Ernest Hemingway
( We like canines, too...we really do!!! )
.


HRH King Emerson Hokulani-Wheeler (aka "Emerson Kittipaldi")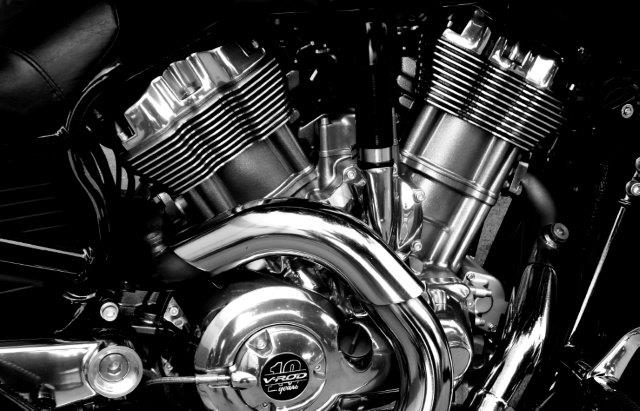 Bruce won 2nd Place in Black & White for "It's a Harley!" at the 2013 Maui Fair.


..
2nd Place ribbons were also awarded for the next two pictures, at the 2012 Maui Fair.
..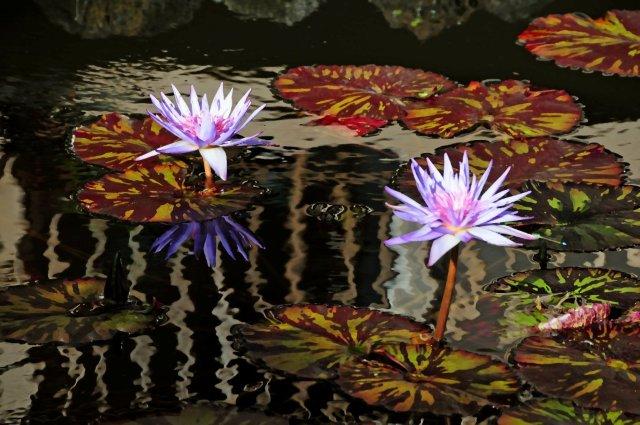 "Pas de Deux (Dance for Two)" won in the Expert Division's "Photo Art" category, and . . .
.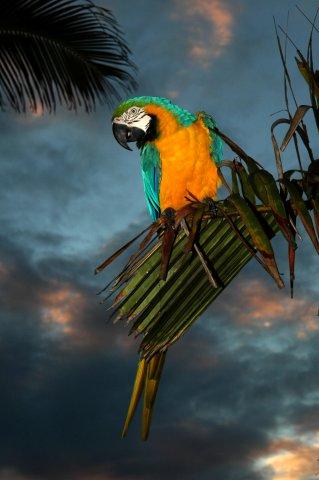 "Mama's Coco-Lolo" won in "Color Photography"
....



..
THE FOLLOWING SEVENTEEN PHOTOS ARE FORMER AWARD WINNERS OR "TOP OF THE PAGE" SHOTS BY BRUCE
......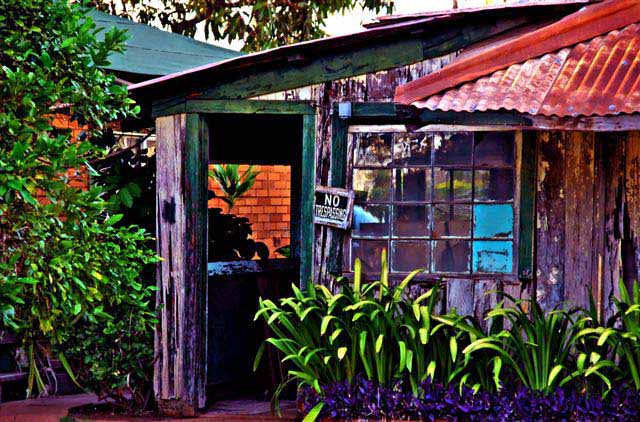 Bruce's photo - "Kimo's Place" - was the Blue Ribbon winner in the Professional
Category at the "prestigious" Maui Fair 2005 Photo Salon competition.
.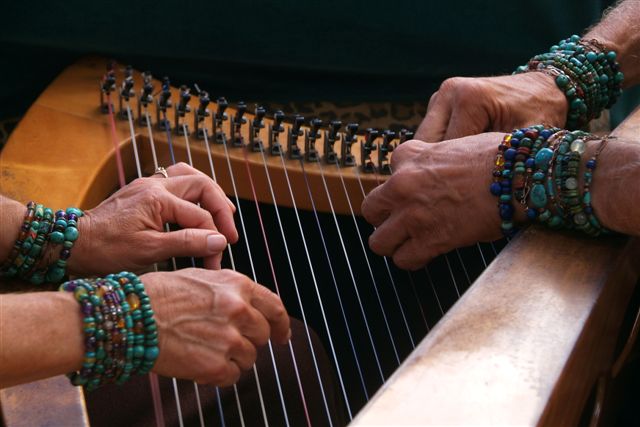 Another of Bruce's prize winning photos, "Hands in Harmony," was awarded
Third Place in the Pro division at the 2008 Maui Fair Photo Salon.
..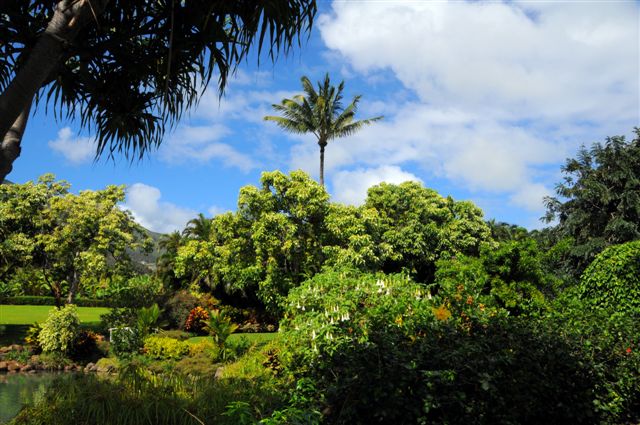 Maui Tropical Plantation at Waikapu Village
.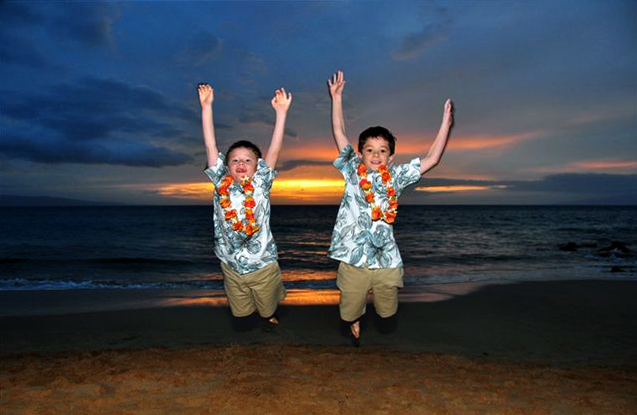 Eric & Kyle
.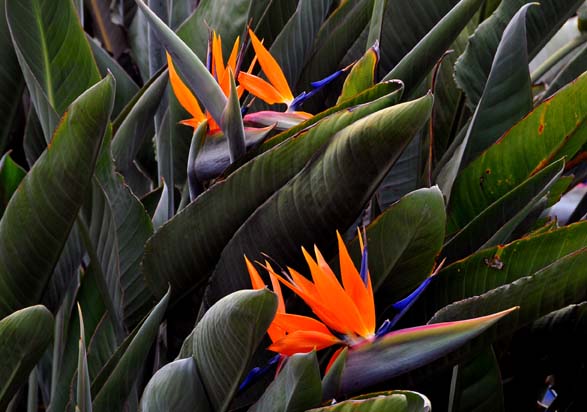 "Birds of Paradise"
.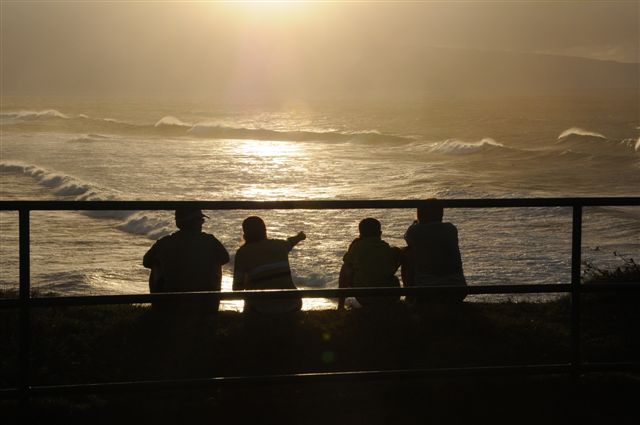 Watching a late March sunset at Ho'okipa Beach
..


Upcountry Jacaranda trees in full springtime bloom...
.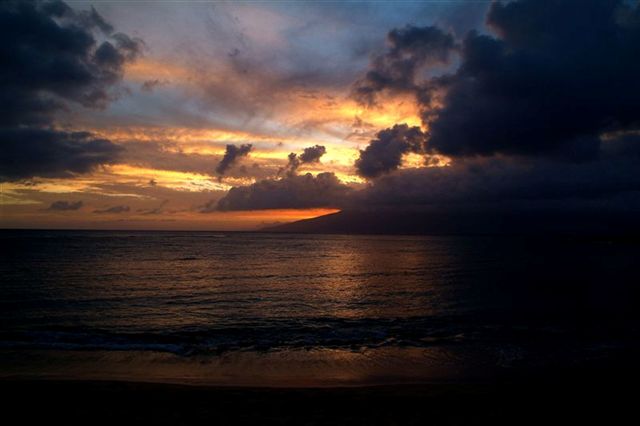 Sunset over Ma'alaea Bay and McGregor Point
.


Surf's Up!
.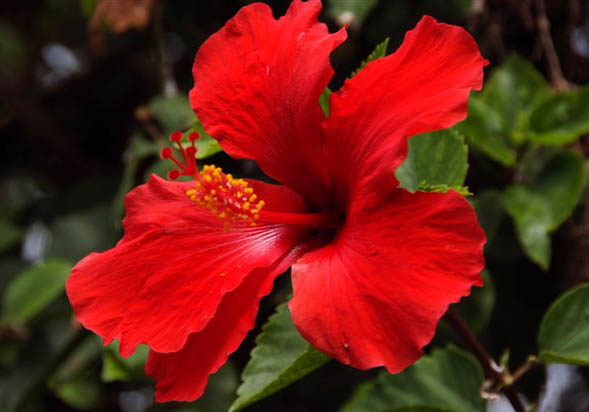 Hibiscus
.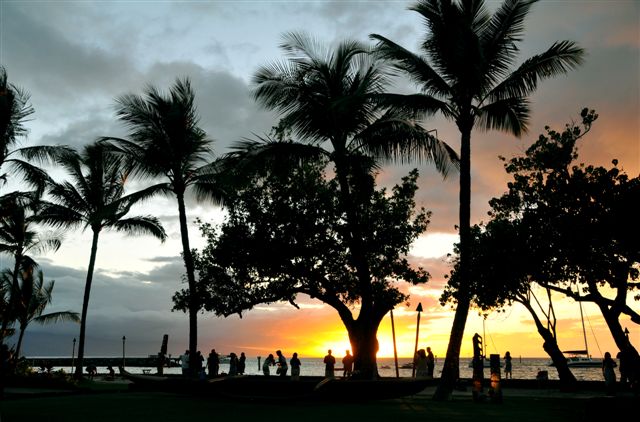 August Sunset ~ Old Lahaina Luau
.


A view from Charley Young Park, overlooking our favorite beach for romantic Island weddings...
.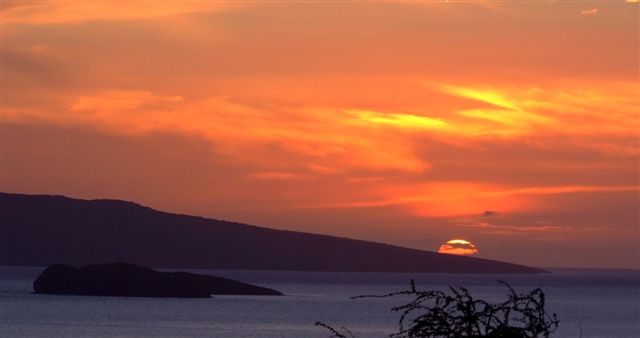 A dramatic December sunset over Kaho'olawe.
.
.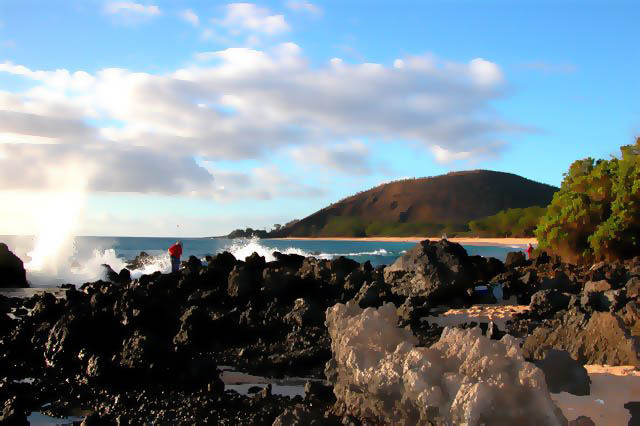 State Park at Makena (aka "Big Beach")
.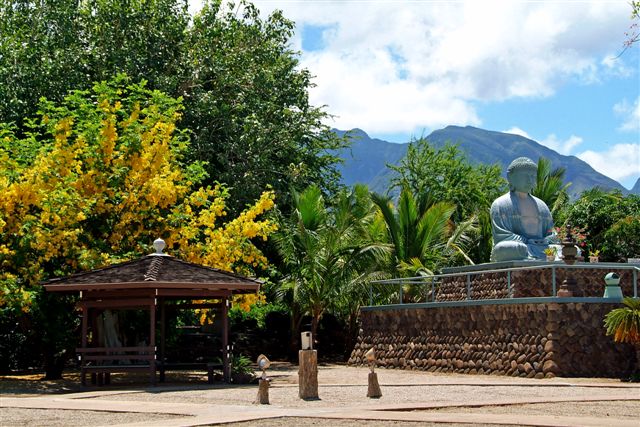 Statue of The Buddha at the Lahaina Jodo Mission
.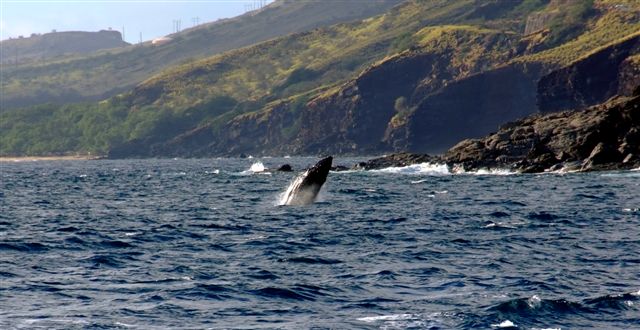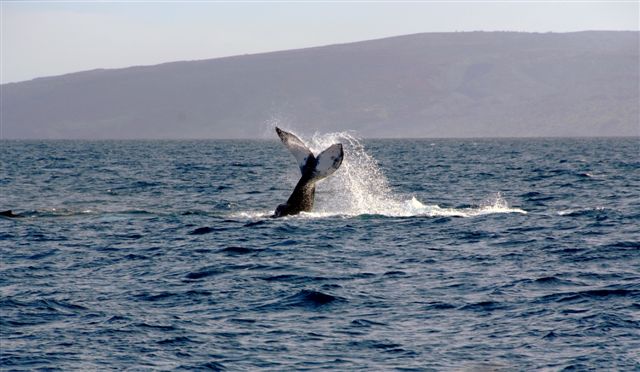 Playful humpbacks are always entertaining!
.



..
Maui-Angels.Com is an excellent resource for information on the very best...
Maui Weddings, Maui Civil Unions and Maui Vow Renewal Ceremonies,
Maui Wedding Photography, Maui Wedding Photographers, Maui Wedding
Ministers, Officiants & Clergy, Maui Baptisms, Maui Dining & Restaurants,
Maui Activities, Maui Family, Vacation and Portrait Photography. . .
". . . always with aloha!"
.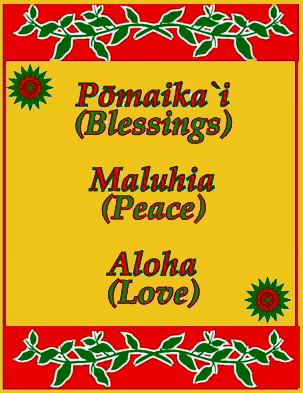 .
Mahalo for looking this far down the page!
(We hope you enjoyed the pictures along the way.)

Index__|__Contact Us__|__Links

= MISC. OTHER LINKS OF INTEREST =
01 02 03 04 05 06 07 08 09 10 11 12



.