Bruce Wheeler's
W H E E L E R D E A L E R I I
AA/Fuel Dragster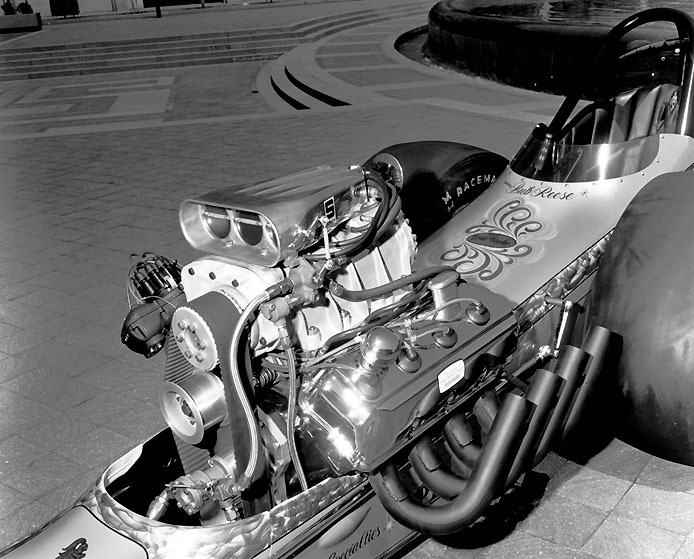 Easter Sunday, 1969 ~ L'Enfant Plaza, Washington, D.C.
-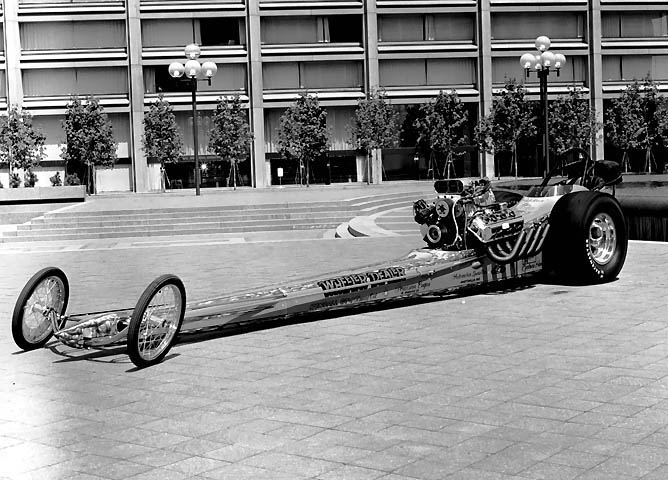 .


High tech, yeah?
.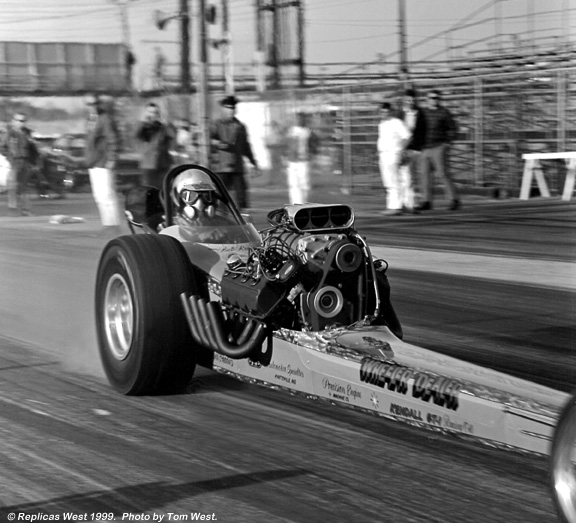 Maiden run, LIONS, February '69.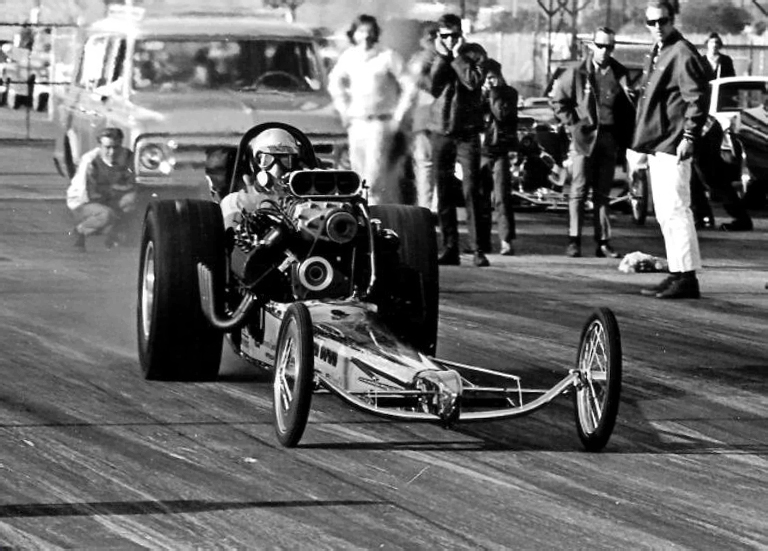 .
Another 2/69 shot from The Beach. That's me with hands on hips, long hair...
.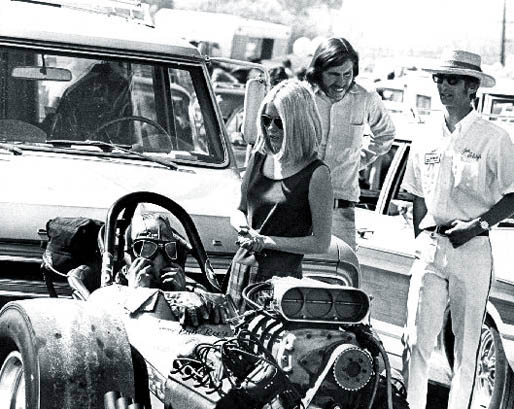 Hot Rod Mag Championships, Riverside Raceway, March, 1969
Bub, Lesley Evans (Steve's former wife ), Bruce and Joe Schiefer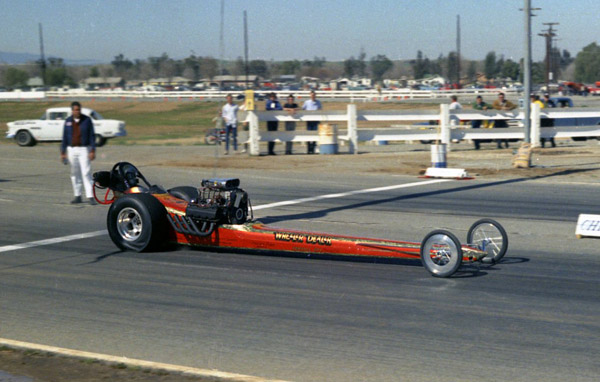 Another shot from the '69 HRM meet at Riverside.
Photo by (and with thanks to) Les Welch Photography
.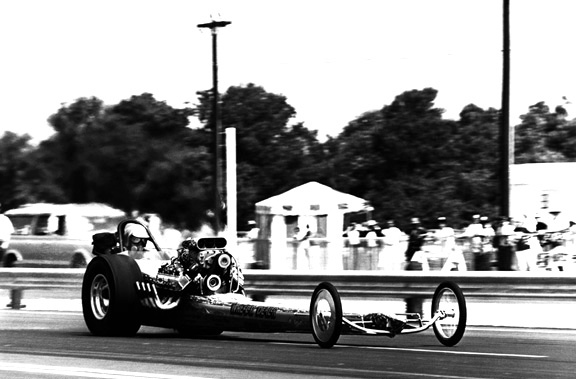 '69 Springnationals, Dallas, Tx.
.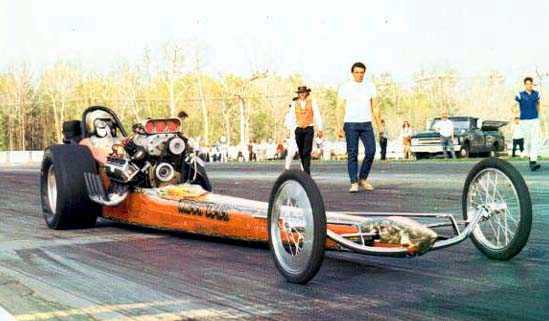 Launching at E'town, above....and, below, about seven seconds later.....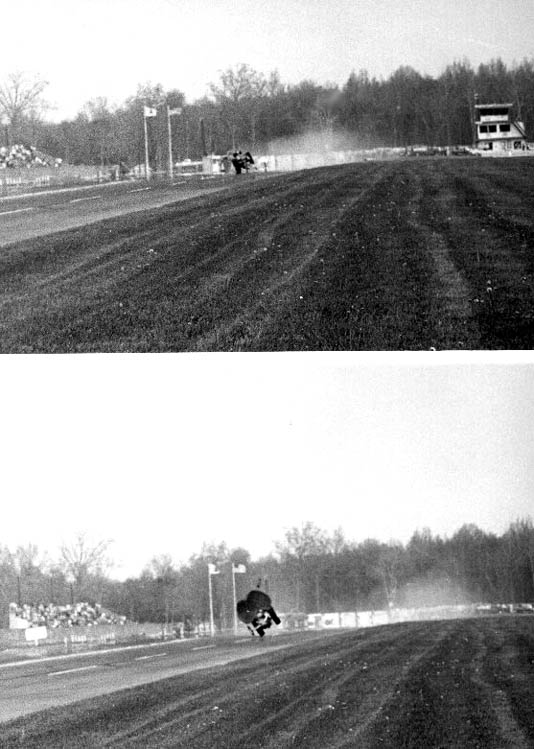 Close call! May,'69 (Happy ending!)
R F Bissell pics


~ ~ ~
`
185" Speed Products Engineering Chassis
Body by Tom Hanna - Paint by George Cerney
Signs by Kelly - Upholstery by Tony Nancy
426 Mopar Hemi, destroked to 396 CID
Keith Black components, machine work
by Precision Engine & Machine Co.
-= 98% CH3NO2 in the tank! =-
~ ~ ~
Owner: Bruce Wheeler
Driver/Tuner: Bub Reese
Crew: Bert Toulotte
~ ~ ~
Best times...
6.62 ET ~ 232.86 MPH
Go here for photos of the
"original" Wheeler Dealer
Page design:
Seventh Wave PhotoGraphics
July, 2003
ALOHA!