.

CHARLEY YOUNG BEACH
Located in "Sunny South Maui" ~ Central Kihei Town
.
Sorry, this location is currently unsuitable for weddings,
but it's still great for family and people photos.
.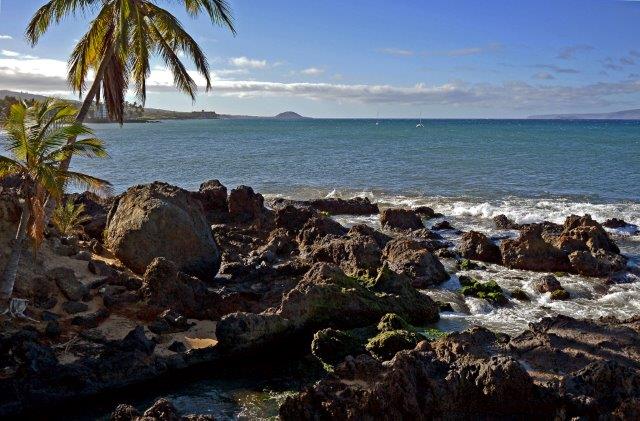 Three winter storms stripped away a lot of the sand that formerly
covered much of this area (as partially seen in the picture below).
As such, sorry Brides & Grooms!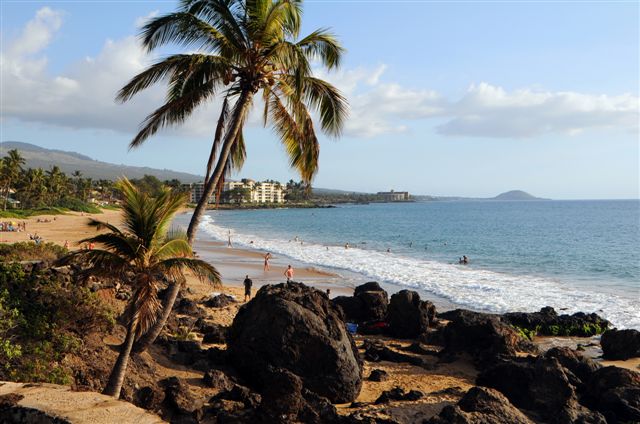 .
.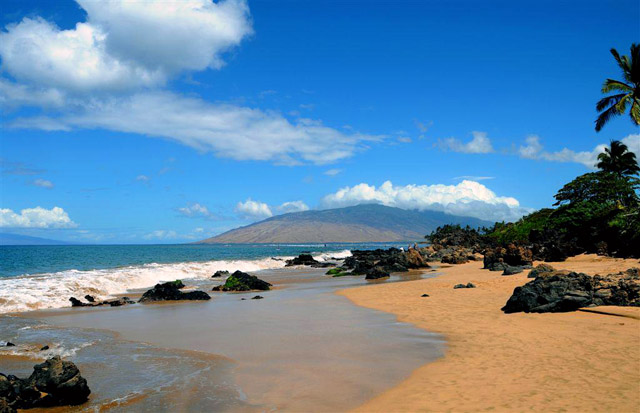 Photos above and below: the north end of Charley Young Beach
.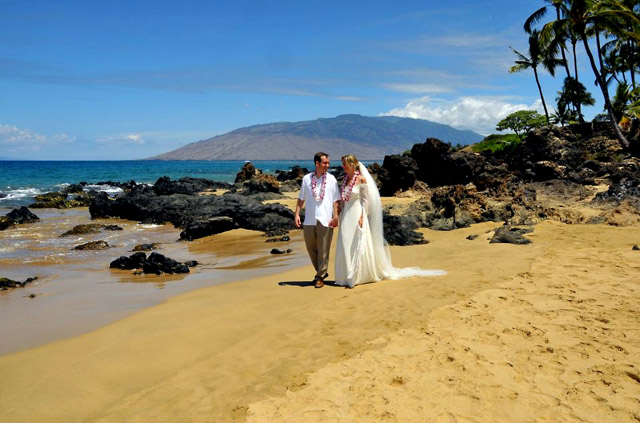 .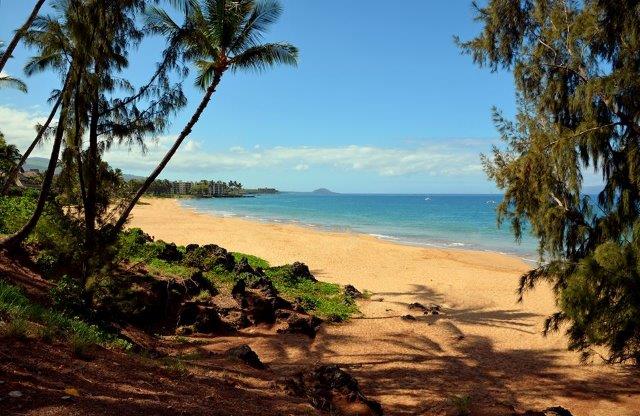 Above, a southerly view . . .
.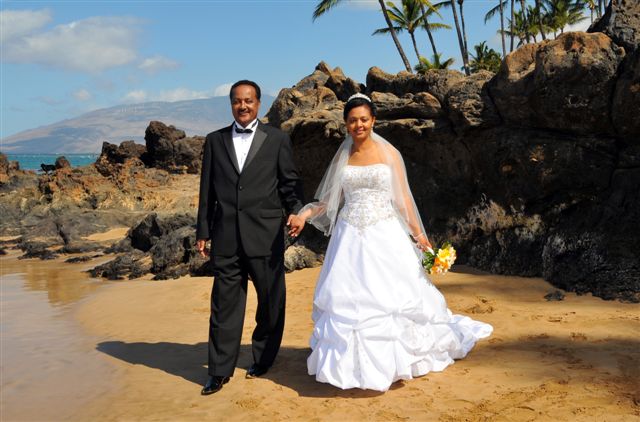 April, 2010 couple Tefera & Mulu (from Ethiopia) take a post- wedding beach walk.
.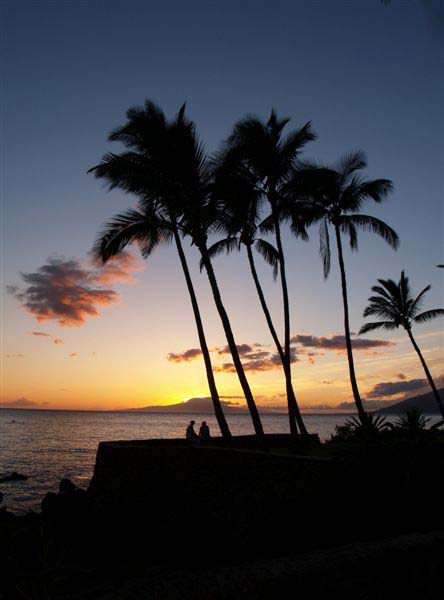 .
One of our very favorite spots!

Go HERE for an album of Bruce's photos from an October, 2012 CYB wedding.
.
Click here or on the picture below for a Google map.
.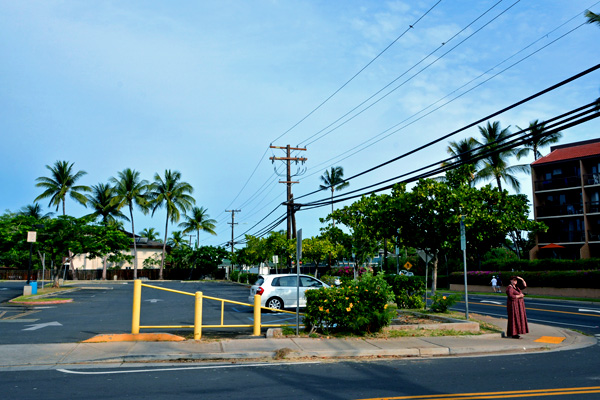 We meet you in the beach parking lot, above, at the corner of Kai'au Pl & S. Kihei Rd.
That's our white Kia hatchback in this picture.
(gates are locked one hour after sunset)
.
Beach access is at end of Kai'au Place at Ili'ili Rd.
.(this location has a single "portable" rest room + beach showers)
.
All Ways Maui'd Weddings, Ceremonies & Photography
" . . . ALWAYS WITH ALOHA!"
.
Photos by
Bruce Wheeler/Seventh Wave PhotoGraphics
(C) 2009/2015