.
ALL WAYS MAUI'D WEDDINGS, CEREMONIES & PHOTOGRAPHY

HERE ARE OUR "STANDARD" LEI TYPES FOR YOUR OWN ALL WAYS MAUI'D CEREMONY
= > these lei are the "default" options for our packages two through six < =
.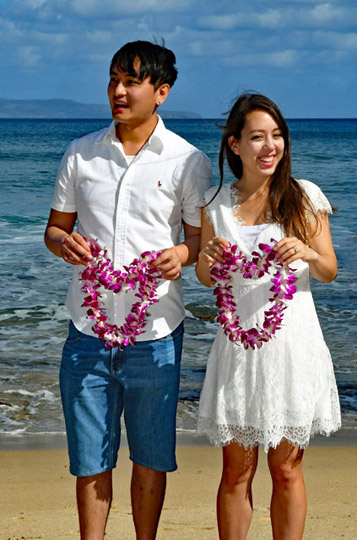 The "Purple and White" Orchid Lei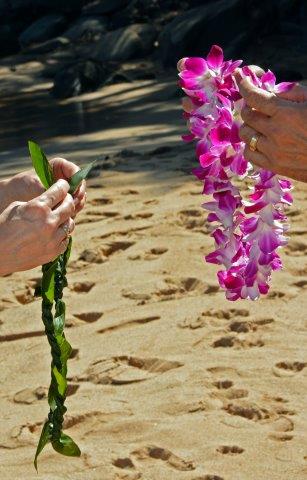 Our two "Standard" lei choices, a braided ti and a purple & white orchid.
[ mix or match ]
.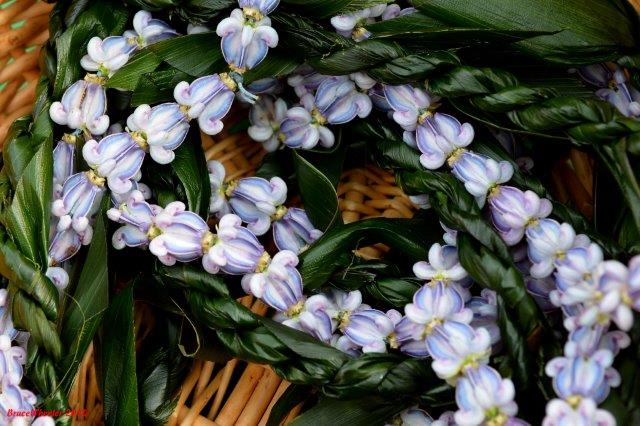 Very special! Lavender Crown Flowers intertwined with braided Ti leaves
Now available!
Everlasting, fragrance free Kukui Nuts with Seashells...


...and Kukui Nuts intertwined with Ti leaves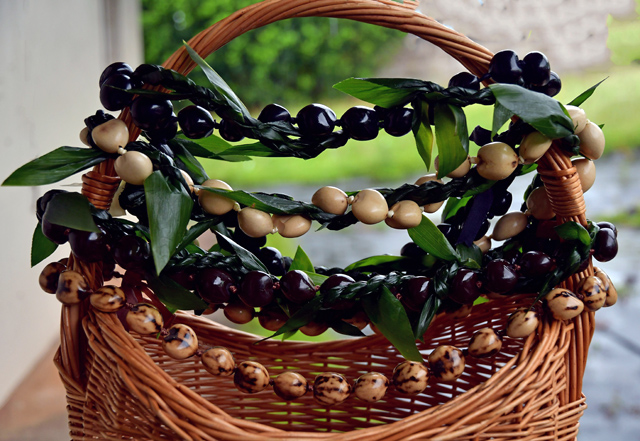 .
Hand painted hibiscus blossoms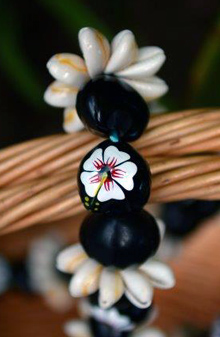 on the Seashell Kukui Nut lei...
.
Please go Here to See Pictures of Our Optional Specialty Leis
.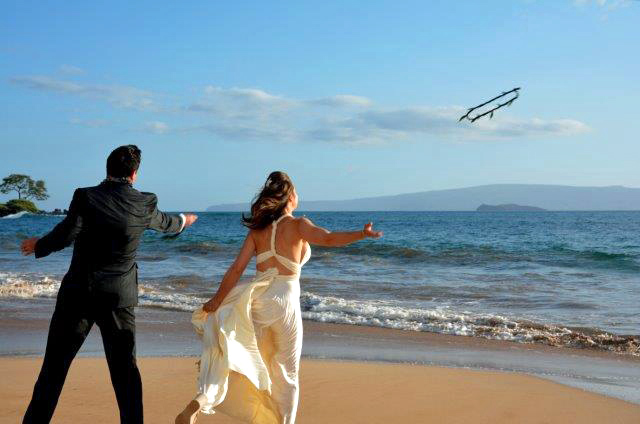 Ti Leaf lei are also used for commemorative lei tosses; inquire for details.
THE MAUI ANGELS INDEX PAGE
.
THE ALL WAYS MAUI'D PACKAGES PAGE
Page Design and Photography by . . .
BRUCE WHEELER / SEVENTH WAVE PHOTOGRAPHICS
© 2018 All Rights Reserved

.