Pu'unoa Beach (North Baby Beach)
... in Lahaina Town, near the Harbor ...
This is often our "alternate beach" if Fleming's Beach or Kapalua Bay
are rainy, but many of our couples select it as their primary choice.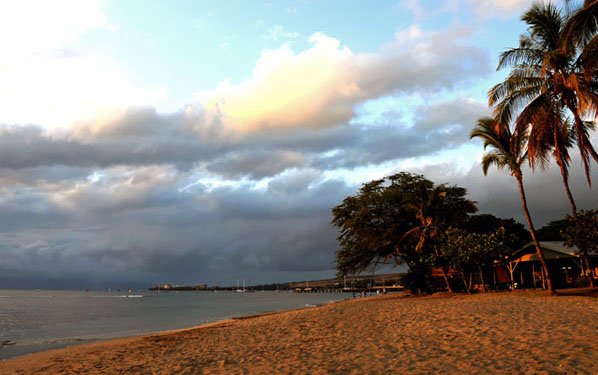 Looking north, Baby Beach has an attractive "Old Hawai'i" feel about it.
.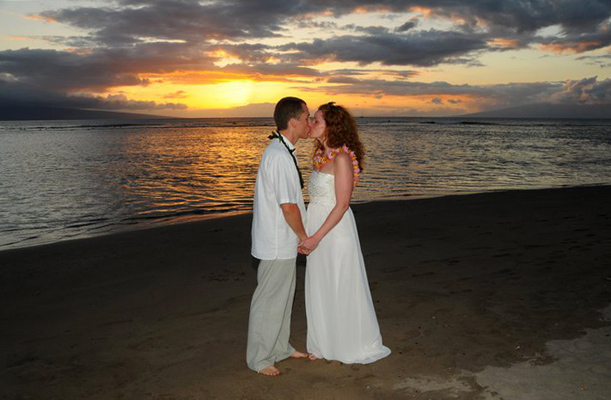 Picture yourself... (Todd & Stephanie ~ November, 2011)
.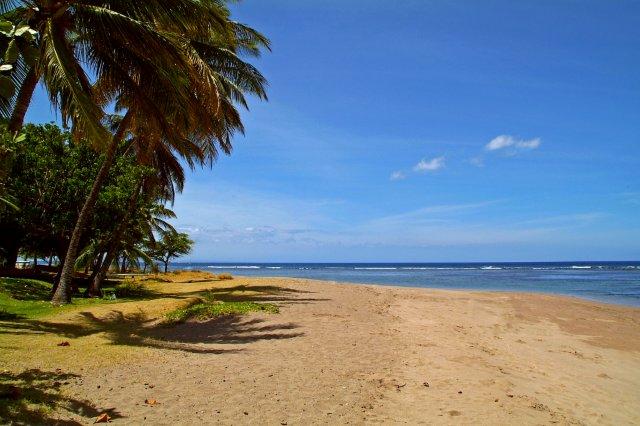 .Looking south...
..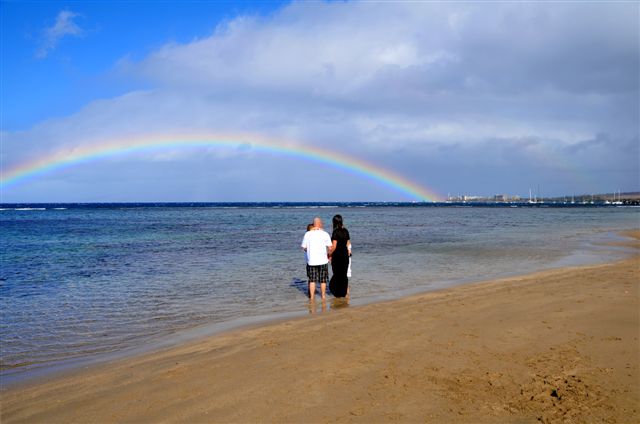 .
Rainbows in the distance are not uncommon at usually sunny Baby Beach...
.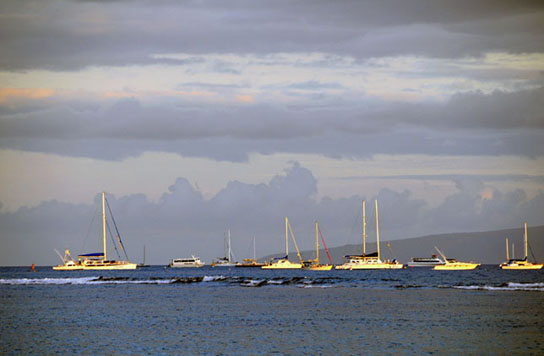 Boats moored offshore of Baby Beach at Lahaina Harbor ...
.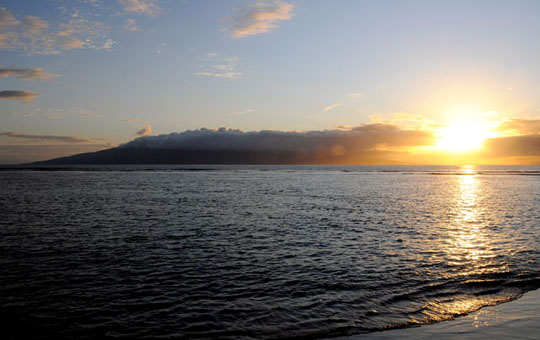 The sun setting over the tip of Lana'i ...
.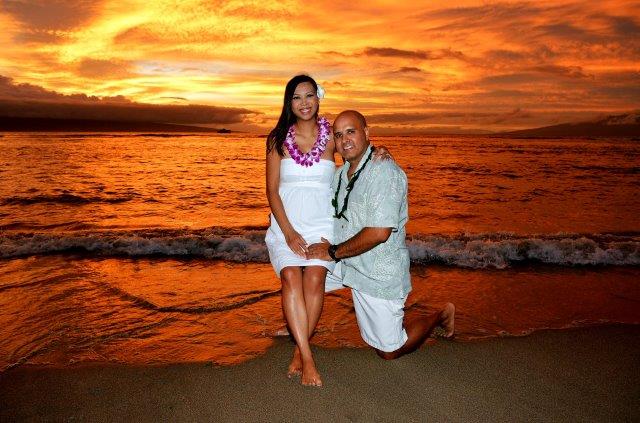 ...and, every once in awhile, you might get a sunset like this!
= All Ways Maui'd =
Weddings, Ceremonies & Photography
HERE'S A LINK TO A GOOGLE MAP
(Parking on Ala Moana St., alongside the Lahaina Jodo Mission)
Bruce Wheeler Photos © 2015

Seventh Wave PhotoGraphics__|__All Ways Maui'd Weddings, Ceremonies & Photography__|__The Maui-Angels.Com Index Page__|__Contact Us__|__Links

Aloha!