Aloha! Welcome!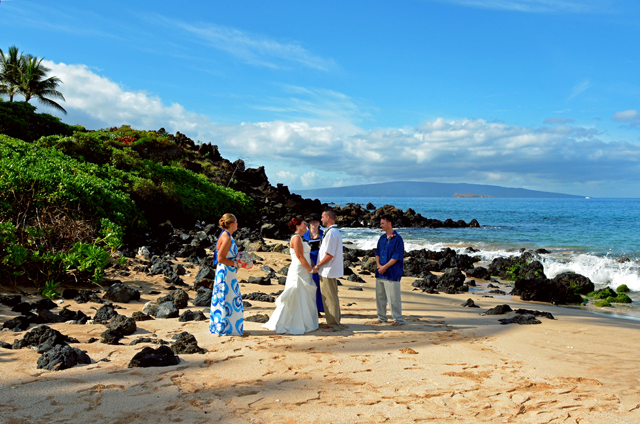 Rev. Kolleen officiating at a morning ceremony on beautiful Palau'ea Beach, Makena.
.
E Komo Mai Kama'aina!
.
Back to the Maui Angels Home Page


.
Please scroll down the page to learn more...
. . . About Us & Our Services . . .
.
We are an independent, non-denominational weddings ministry that specializes in
romantic, personalized Island-theme weddings, renewals of vows and blessings;
ceremonies that celebrate your heart & soul! Since 1996 it has been our joy
& good pleasure to have proclaimed loving couples from around the world
"Just Maui'd!" We would be truly honored to include you among them!
Our Hawai'i-licensed ceremonies coordinator and minister, Rev. Kolleen
O'Flaherty Wheeler, is highly regarded among her peers for her truly
inspired readings and heartfelt vows, many of which are influenced by
the Aloha Spirit of these timeless islands, and the infinite wisdom &
teachings of history's greatest spiritual masters.
.
Use your imagination for a moment. Picture your very own wedding
taking place on the golden sands of a spectacular Island beach as a
bright tropical sun sets slowly in the west. Visualize rhythmic ocean
waves caressing the shore as our gentle trade winds massage the
fronds of lofty coco palms - it doesn't get any better than this!
.
Mahalo nui loa - thank you very much - for allowing us every
opportunity to be of service to you on your most special day!
Remember, we're here for you " . . .always with Aloha!"
.
"Maui No Ka Oi!" ~ "Maui Is The Best!"


. . . Some Things to Consider . . .
.
Ceremony Coordination? In addition to performing your Maui wedding ceremony,
we're quite happy to coordinate all of the other elements you may require including
florals and leis, photography, videography, music and musicians, dove and butterfly
releases, limousine services, formal wear rentals & catering, too!
.
Ceremony Packages? Please click here to go directly to our packages page.
.
Marriage Licensing? It's easy! Please visit this page for details on Hawai'i's new
online licensing program. (No license is needed for a renewal of vows ceremony.)
.
Ceremony Themes? Choose from traditional Christian, spiritual
(non religious) or contemporary/romantic themes for your ceremony.
Jewish vows are also available. You may combine all of the above
themes, or include any others that are apropos your needs.
.
Options? You may add your own special vows or other passages to any
of our various offerings. Our ceremonies generally feature selected Hawaiian
elements - island folklore, blessings in the Hawaiian language, etc. These are
optional, however, and may be omitted from your ceremony upon request.
.
When? We offer you your choice of day and time for your ceremony (except
Thanksgiving and Christmas days). While we personally prefer the beautiful
early/mid morning hours for outdoor ceremonies, evening hours - immediately
before sunset - are especially popular with many of our couples. Whichever
time of day you may choose, we're quite sure it will be the right time!
.
Where? We will assist you in selecting the most suitable location for your ceremony.
Included are many of Maui's most beautiful beaches & landscaped beachfront County
parks, selected private homes and estates, romantic Hawaiian chapels and the spacious
grounds of various other properties, too. Our Ceremony Packages page has listings
for some of the many options available to you.
.
Do It Yourself? While we are happy to arrange for all of our clients'
needs, many couples prefer making some arrangements on their own. If
this applies to you, please visit our services providers page to review
our listings for a variety of Maui vendors we feel "quite good" about.
.
Short Notice Ceremonies? If you've decided to wed "on the spur of the moment" or,
perhaps, you'd like to surprise your spouse with a romantic renewal of vows ceremony,
this is fine with us! We've "married" some couples with fewer than 24-hours notice!
.
. . . also . . .
.
Although we specialize in smaller, more intimate ceremonies, larger parties are welcomed.
.
If there's time, we would be happy to send you a number of sample ceremony scripts
for you to consider and choose from at your leisure (confirmed bookings only, please).
.
With all of our packages we provide a lovely, suitable-for-framing Island-theme
Ceremony Certificate and a nicely-printed Keepsake Copy of your actual vows.
.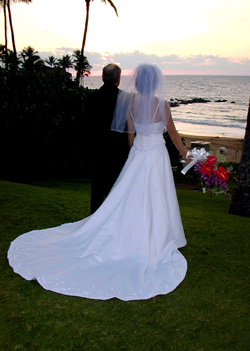 "This is the moment of sweet Aloha ..."

While you're here, be sure to check out our Frequently
Asked Questions page which offers a lot more valuable
information about "tying the knot" in Maui. Please eMail
or phone us with any additional questions, comments
or suggestions you may have.



While it is our pleasure to do it all for you, we are always
happy to work with other coordinators, too. If you feel you
would like to have Rev. Kolleen for your minister, please tell
your coordinator that you'll make the arrangements directly.
.
Although her primary focus is on weddings and vow renewals,
Rev. Kolleen has often been invited to offer blessings at various
local cultural and charitable functions. Among them, openings
for major art exhibits & annual fundraisers for various non-profit
groups. If we may be of service in this regard, please contact us.
..
We are proud to be affiliated with the Maui Wedding Association,
the Maui Wedding Network, the Maui Chamber of Commerce
and the Better Business Bureau (an A+ rating).
Click on this "Sand Heart" for a Page of Client Testimonials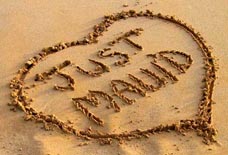 We were ranked Number Ten on Pacific Business News'
"The 2005 Top Twenty-One Wedding Planners in Hawai'i" list!
. . . in the 03/11/05 Weddings in Hawai'i edition . . .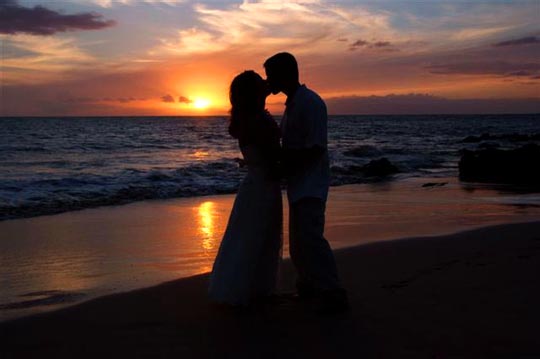 .
= Services Offered =
- Click Here for Our Ceremony Packages Introduction Page -
Romantic Maui Beach Weddings
=
Marriage Vows Renewals
=
Christenings and Baptisms
=
Land, Property, Home and Business Blessings
=
Opening Ceremonies & Blessings
=
Ceremonies Celebrating Major Holidays & Life's Great Events!
=
We're LGBT friendly! How may we be of service?
.



`
~ Meet Rev. Kolleen ~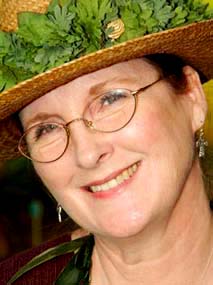 Click on My Picture!
.



.
~ Significant Links ~
Pages You May Want To Visit
.
The Maui-Angels.Com Index
(Links to Aid You in Navigating Our Site)
.
The Ceremony Packages Introduction Page
.
Hawai'i Marriage Licensing Information
.
Our Recommended Ceremony Locations
.
Frequently Asked Questions
.
Our Wedding Photos Gallery
Wedding Services Vendors
.
Our Client Testimonials Page
.
Maui Visitors' Information & Links
.
Seventh Wave PhotoGraphics
.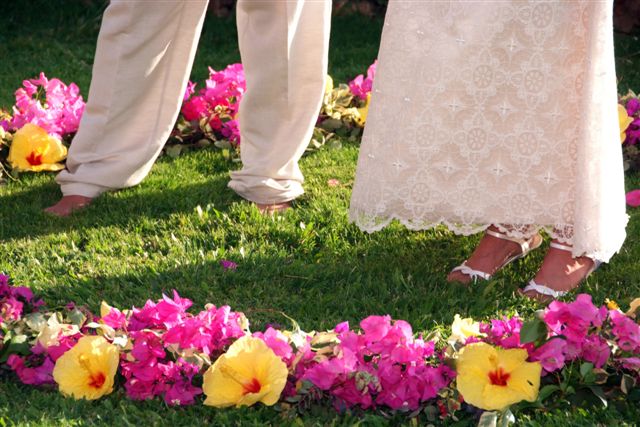 A L L W A Y S M A U I ' D
Weddings, Ceremonies & Photography
"Always with aloha!"
..
Rev. Kolleen O'Flaherty Wheeler
= Hawai'i License # 96-378=
..
Bruce Wheeler, photographer
.
Post Office Box 817
Pu'unene, Maui, Hawai'i 96784-0817
..
For Phone & Fax Numbers go Here...
..
Any Questions?
E-Mail Us!
..
- All Major Credit Cards Accepted -
(No credit card transactions directly via this website - by telephone, e-mail or in person only.)
..
,Travel agency inquiries are always welcomed (commissions offered).
..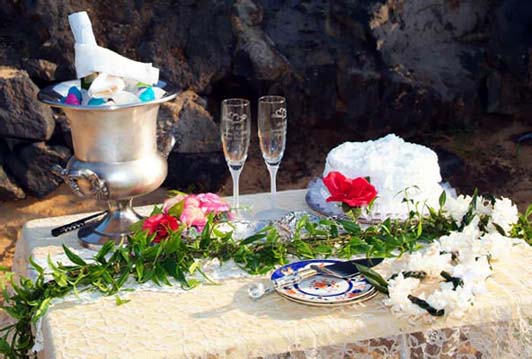 ,
.


.
Maui-Angels.Com Home Page
.
~ Return to Top of Page ~
.
© 1996 ~ 2016
All Ways Maui'd Weddings, Ceremonies & Photography
All Rights Reserved
.
We are fully Licensed and Insured.
.
Site Photography & Design by...
Seventh Wave PhotoGraphics
.
Page Content Revised 12.09.15
.
Like us on



.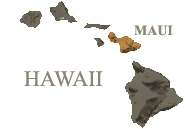 .



.



.



.



.



.



= A+ Rating =


Maui Weather
A L O H A !
"Offering you the very best in . ..
Maui weddings, Maui wedding ceremonies, Maui weddings services, Maui weddings sites, Maui wedding photography, Maui
wedding ministers & clergy, Maui Vow Renewals, Maui wedding photos, Maui wedding planning, Maui wedding photographers,
Weddings in Maui, Weddings on Maui, Romantic Maui Weddings, Maui wedding coordination, Maui wedding coordinators,
Non-denominational Maui weddings, Spiritual Maui Weddings, Christian Maui Weddings, Maui beach weddings & Maui
wedding arrangements . . . always with Aloha!"



"Truth is one, paths are many."
.
Misc. Links
01 02 03 04 05

.
.
The Ceremony Packages Page | Our à la Carte Add-On Selections | Marriage Licensing Information | The Maui Angels.Com Index Page | Contact Us | Links
.


.